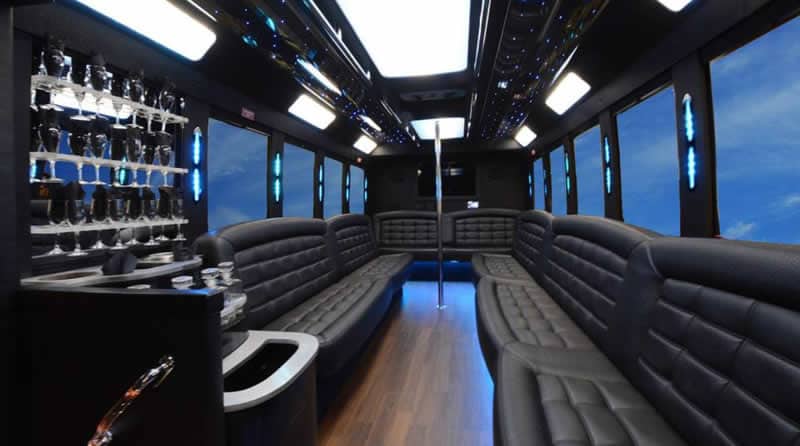 Why a Party Bus is Perfect for the Wedding Reception
With a wedding, there are so many things to plan. The flowers; the food; and the ceremony itself. One thing that definitely needs to be planned out is the reception. There will be a lot of dancing with friends and family, so having the reception planned out early is a great idea. One thing that isn't often thought about however is the transportation to the reception.
If you have a wedding reception in West Bloomfield, and you haven't yet figured out how you will get there, you may want to consider hiring a party bus to port you and the rest of the wedding party. Here are a few reasons why this is a great idea.
Ease of Transportation
When you're heading to the reception, you don't want to have any hiccups along the way. Say, a traffic jam that holds up some people in the wedding party, or even a breakdown that makes the bride and groom late for their own reception. That would be tragic! In order to counteract these incidents, hire a party bus to take the entire wedding party to the reception. With a party bus, everyone is together, and it makes for quite the entrance!
Comfort
Taxis and personal vehicles can often be fairly uncomfortable – especially for ladies wearing large dresses. We want to make sure that everyone is as comfortable as possible, so our party buses feature beautiful leather seats that are as inviting as they are comfortable. With a spacious interior to go with the leather, the party bus is the best way to ensure everyone is as comfy as possible during the ride.
Organization
One thing that can happen at the wedding reception is that the wedding party will show up at different times. At some receptions this is just fine, but the majority of them include an entrance of the entire wedding party to lead the entrance of the bride and groom. With a party bus, the wedding party is able to organize itself and end up at the reception at the same time.
Safety
Wedding receptions are always full of mirth and merriment, which sometimes involves alcohol. Unfortunately, some people have the desire to drive after indulging in some social beverages. Drinking and driving can be a lethal combination, and everyone should avoid it at all costs – especially during a wedding celebration. Let our drivers handle the driving. They will ensure that everyone gets home safely and that no one will have to drive at all on the night of the reception.
Book a West Bloomfield Party Bus Rental for Your Wedding
If you are in need of a party bus for any of your wedding needs, give us a call today! We are more than happy to help out in any way that we can. With many wedding packages available, you'll be happy you made the call!
Contact Rochester Limousine to reserve your West Bloomfield party bus at: 248.289.6665