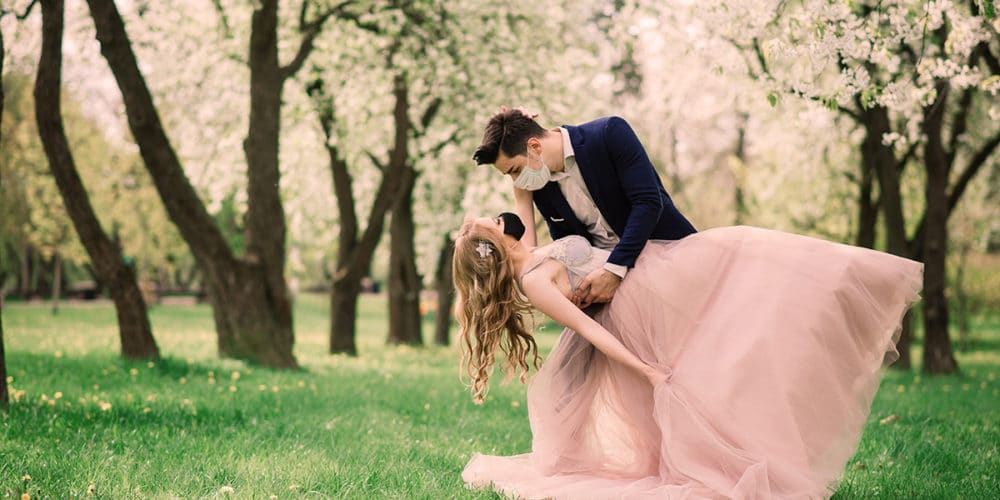 Planning a wedding is supposed to be a dream, but planning a wedding during a pandemic has left many feeling like they're living through a memorable time. Couples in love everywhere are facing obstacles that no others before them have faced, and most are doing it with unbelievable grace despite it all. That's why if you're struggling to figure out your social distanced wedding transportation, look no further – our team at Rochester Limousine is here to help!
Our Amazing Grech Land Yacht
Nothing says safe social distancing like our massive land yacht! It's by far the largest and safest party bus we have, with luxurious features that are perfect for anyone's special day. With enough seating to accommodate 47 guests total, there's plenty of room for everyone in your party to spread out comfortably without leaving anyone feeling isolated. Best of all, our extraordinary land yacht offers plenty of unique features and amenities to help set the perfect mood for your unique event.
Your guests will love the panoramic front viewing windows and frameless coach windows, as they're perfect for sightseeing and taking advantage of rare photo opportunities. Roof-mounted HVAC systems will ensure any cold feet are warmed up right away, while at the same time making sure no one's sweating the ceremony and that there's plenty of fresh air flowing throughout the cabin for everyone to catch their breath before the main event. Meanwhile, you and your wedding party will be free to safety party and get any last minute jitters out thanks to the premium audio package with touch screen Bluetooth/Pandora/iPod connectivity, and duel televisions with DVD players and HDMI ports – and that's not all.
Setting the right mood for your special day is everything. You want everything to be relaxed, but you also want everyone feeling pumped. After all, it's your wedding day! That's why, our breathtaking luxury land yacht goes even further than offering merely the best in comfort and entertainment. With custom stainless ceilings, tasteful LED interior and exterior accent lighting, and custom Corian bars with designated drink holders and ice chests, everyone will feel perfectly at ease even though you're all safely socially distanced.
Choose Rochester Limousine
With everything going on, your wedding might not be exactly how you always pictured it. However, life hardly ever turns out how your imagine, and with our team at Rochester Limousine doing everything possible to ease your mind in regards to your transportation there's no reason your wedding day can't still be everything you ever dreamed. In fact, with extraordinary party buses, like ours at Rochester Limousine, securing socially distanced wedding transportation might just be the easiest thing to check off your long wedding to-do list! Contact us today by calling 248.289.6665 or by filling out the request a quote form.