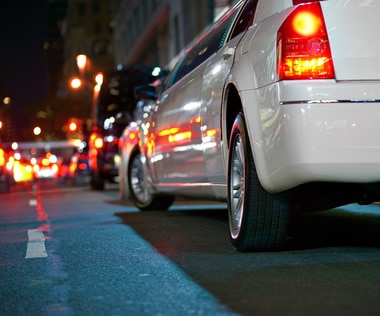 With the holiday season in full swing, it's important to make the most of quality time spent with friends and family. With some time off from work you will be able to reflect on the past year and where you'd like to go in the next year. If you are like most people, 2016 has seemed to have flown by and 2017 will be here in a blink. Before the mood of the holiday season wears off, make some plans to head downtown with friends and see a show or concert. Making this commitment now will make sure you get out of the house this winter when it can be much easier to go into mini-hibernation.
All the progress that has been made in Detroit is a great reason to head downtown. To make things even easier and a ton more fun, consider taking your own luxury ride into the city for your night on the town. With West Bloomfield limo service bringing you Downtown Detroit and back home again, you'll be able to focus on having a great time with the people around you. To help with the planning, consider attending any of the following three events and concerts happening this winter in downtown Detroit.
1. Take Your Own Limo to See Faith Evans in Detroit
If your calendar is open on January 13th after the new year, this could be just the event for you. Faith Evans with special guest Ginuwine will be at the Sound Board club inside Motor City Casino beginning at 8pm. With your own limousine or party bus taking you downtown to enjoy the performance, you won't have to worry about finding a ride home last minute after the show. Your chauffeur will be waiting for you at your predetermined destination with the vehicle all warmed up ready for you to head home or to a bar for a nightcap.
2. Get a Party Bus Before Seeing Chris Tucker Live!
If comedy is more your idea of a great night out, look no further than Chris Tucker live at the Fox Theatre on January 21st beginning at 8pm. With a party bus bringing you to and from the show, you'll be able to catch up with your group on your way downtown and have a few drinks before you get to the Fox. Having your own ride back home will also let you enjoy the evening as you see fit!
3. Arrive in Style to Kings of Leon
If you didn't get enough of your music fix with Faith Evans, you can come back downtown to see Kings of Leon January 22nd at the Fox Theatre. As the show begins at 7:30pm, it may be a great idea to head downtown a little beforehand to have some dinner and maybe a few drinks. With your own limousine or party bus, you'll have a dedicated driver ready to take you anywhere in the city you want to go and straight to the Fox when you're ready!
Reserve West Bloomfield Limo Service to Take You Downtown Detroit
These are just a few events taking place in Detroit that you can really take to the next level by booking West Bloomfield limo service from Rochester Limousine.
Call Rochester Limousine: 248.289.6665