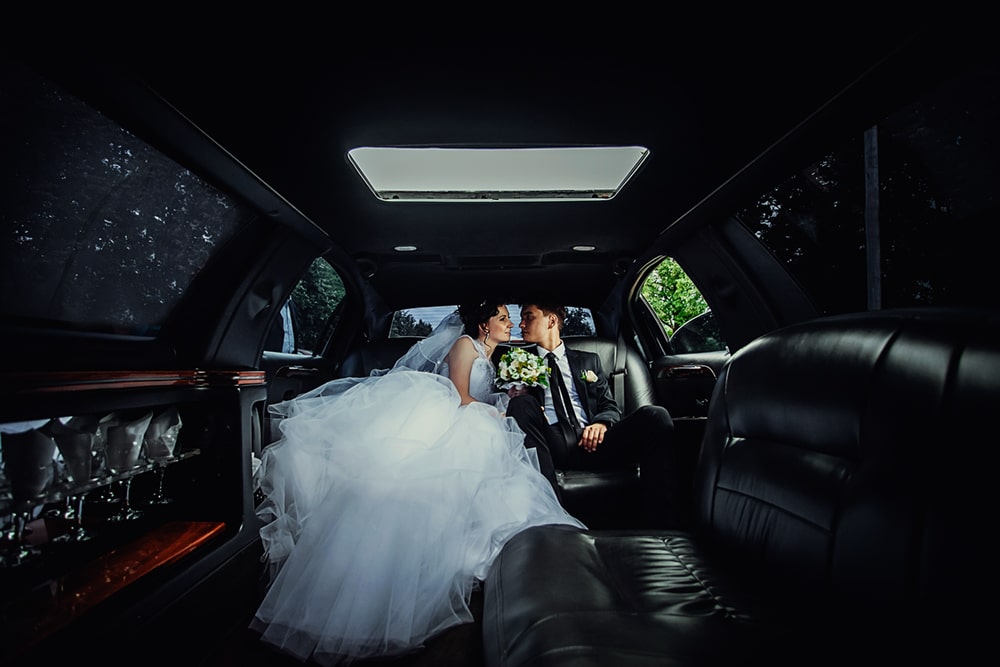 There are a lot of factors that go into planning the perfect wedding, and every bride is different. What kind of flowers you want, what flavor cake, what style dress, and which type of cuisine, are just a few of the most major obstacles you'll have to overcome. In fact, even the seemingly easy decisions require you to make a choice. For instance, for your wedding day, how are you planning to handle transportation? A limousine is an obvious wedding day choice, but there are definitely a lot of pros to choosing a party bus instead. So, which should it be, wedding party bus or wedding limousine? Here are some things you should consider to help you make the best choice for your unique event.
Size
How many people are actually attending your wedding? Are you providing transportation for all your guests, just out-of-town guests, or exclusively your wedding party? It may not seem like that big a deal, but all of these seemingly tiny details matter when choosing your transportation. For instance, if you are having a small event and therefore have a tiny wedding party, you might prefer a cozy, classic limousine to get you where you need to go – or, you might want a huge party bus to spread out and get ready before you arrive. Or, if you have especially rambunctious bridesmaids and groomsmen, you might want a larger, spectacular party bus no matter how many people you're transporting. It really all depends!
Style
The style or overall theme of your wedding can also have a significant impact on your decision regarding transportation. If you're having a marvelously elegant wedding, there's really nothing more stunning than a fleet of classy limousines dropping off guests like you're at a red carpet event. However, if you're a modern bride with dramatic flair, a luxuriously decked out party bus is probably more your speed!
Cost
Again, the number of guests you're accommodating is a major factor for this element as well. If you are having a small event, choosing a smaller limousine is simply more cost-effective. Similarly, if you're having a massive wedding, choosing a party bus can save you massive amounts of money while still allowing you to shuttle up to 45 people around per party bus. And, of course, if you are looking for something in between, like a limousine with a robust party bus feel, Rochester Limousine has the best of both worlds.
In fact, whatever you decide, you can always find all the most incredible party buses and limousines at Rochester Limousine! Reach out to our fabulous transportation professionals, today, to learn more about how we can help make your dream wedding a reality! If you are in the Metro Detroit area and are trying to decide wedding party bus or wedding limousine, then please contact us today by calling 248.289.6665 or by filling out the request a quote form.