Top 3 Reasons Why You Should Book a Limousine for Your Wedding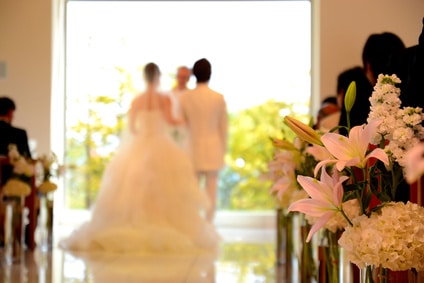 Planning a wedding can be bittersweet. There's a lot to plan for the ceremony and reception, and all of this preparation can turn out to be just as stressful on the actual day. It's important to squeeze in some fun during this time so neither the bride or the groom loses their nerve on one of the best days of their life. Such a milestone should be celebrated with thrill, fun, and convenience!
Luckily, that is exactly what a Bloomfield Twp limousine service can provide. Whether you request a limo or a party bus, you'll have ways to celebrate the marriage and make the wedding an amazing experience. Here are the top three reasons you should hire a limousine service before, during, and after your wedding.
1. Great for the Bachelor Party
For the groom, a bachelor party is bound to happen and hopefully your best man knows how to set up a good one. The best place to start is to look into renting a party bus for your crew of friends that are ready for a good time in style. Party buses have custom wooden floors for dancing, strobe lights to turn your ride into a portable nightclub, and various bars for everyone to enjoy. Along with a responsible chauffeur, what more can you ask for? Discussing your expectations with your Bloomfield Twp limousine service will get the excitement started and you can look forward to a fun day before the big day.
2. Perfect for the Bachelorette Party
The bride deserves a day of celebration before the big day as well. What better way to get your mind off things by traveling around in a classy limo with several good friends? A dependable limo service will provide plenty of awesome amenities to make the entire ride a party. There are ports to plug in your phone to play your favorite songs, reclining chairs, various bars, and DVD players.
Some limos can hold over 18 passengers, but you'll need to talk to your limo service to make sure you get the right kind of ride for your party. Calling ahead will be the most preparation you'll need to do for this event. After everything's in place, you and your friends will have a wild time, which should be worth it if it gets you away from planning for a bit.
3. Great for a Couple's Getaway During the Wedding
You should treasure the big day with you and your loved one. After the exchanged vows and a kiss, you'll be on your way to the reception. To give you newlyweds a breather, you can request to travel to the reception via limo. You'll have a moment of peace in one of the most comfortable and smoothest rides. After that moment to recharge, you can thoroughly enjoy the reception with friends and family and end the day with a trip to your honeymoon escorted by your limo service.
Reserve Wedding Limo Service in Bloomfield Twp
If you're getting married and are looking for wedding limo service in Bloomfield Twp, contact Rochester Limousine today for more information on our limousines and party buses.
Call Rochester Limousine: 248.289.6665