Why a Wedding Limo May Be Right for You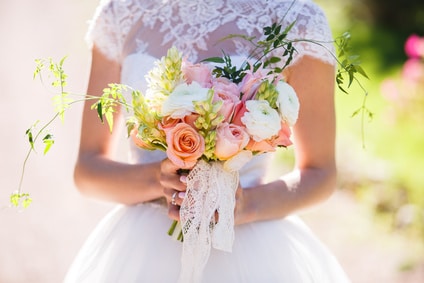 There are few days more monumental in a person's life than their wedding day. Many people dream of their weddings for years, even before they meet that special someone. Once you're finally to the point to counting down the days before the big moment, there isn't a feeling quite like it. With all the excitement and emotion surrounding this very special occasion, there is a ton of work to be done behind the scenes. After all, you can't expect to have the day of your dreams without at least a little bit of work! When it comes to making your transportation arrangements on your special day, nothing can be quite like a wedding limo. A wedding limousine can add that special touch of elegance to an already amazing day. These are just a few of the reasons to consider a wedding limo for your wedding day.
1. A Unique Experience
A Waterford wedding limo rental company will know just how to cater to every need and want you may have for your wedding limo experience. When you're working with professionals, you can be confident they have years of experience catering to brides and grooms on their big days. As stress can be a little high during the final moments leading up to the "I do's," having professionals taking care of all the transportation details can be a huge relief.
2. Practicality
Many people assume that limos are really more of a luxury item and not something that could be practical in most instances. Weddings are a great example of a time when renting a limo actually makes more sense than not. For one, the amount of extra space a limo can provide will help to make sure no one is uncomfortable when going from the getting-ready space to the wedding venue dressed to impress. If you aren't too sure about this, try getting into a sports car in a wedding dress – and good luck! Second, a wedding limo can be a great way to ensure the entire wedding party arrives together. As you don't want to be waiting around for the best man who's stuck in traffic with your future in-laws, arriving together in style will get rid of this potential problem altogether.
3. A Luxurious Ride
In the hours and moments just before things become official, a wedding limo can help you to relax and just take it all in. The luxury a limousine can provide will remind you that today really is all about you, which can be hard to remember sometimes during the planning phases of your wedding. Take advantage of the opportunity to share a few private moments with your wedding party just before things get serious as you ride in your luxurious wedding limo.
Reserve Waterford Limo Service for Your Wedding
A wedding limo can help you to relax knowing all the transportation is taken care of on your big day. Get in touch with the friendly staff at Rochester Limousine today to learn about more of the benefits and amenities that come with hiring a wedding limo.
If you are looking for Waterford limo service, Rochester Limousine provides limousines and party bus rentals throughout the Metro Detroit area. 
Call Rochester Limousine: 248.289.6665