Bachelor Party Planning: A Best Man's Duty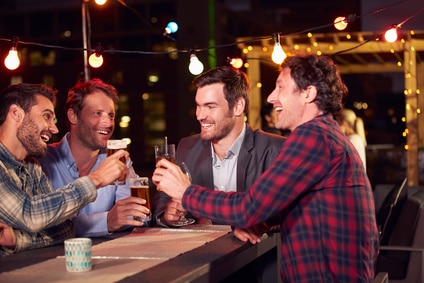 It is no easy feat to be asked to be the best man at one of your closest friend's weddings. Once you accept the invitation, you have to be ready to get to work. The duties of a best man include a killer toast, making sure the groom's not late for the big day, and planning the bachelor party. While all three (hopefully not the second) may require some planning ahead of time, the bachelor party will probably require the most thought. While it's true there are quite a few ways you can go when putting together bachelor party plans, there are some that may be more memorable than others. Instead of just renting out a room at a bar or reserving tables at the new club downtown, consider renting out a party bus for you and the guys. If you haven't thought of a party bus as a bachelor party option, here are a few of the benefits to renting a Warrent party bus for the big bash.
1. No Plans, No Problem
When you have your own party bus for the evening, you don't need to have a specific plan of exactly where you will be and how long you will be there for. If you aren't into the vibe at one place, you can just hop on the bus and be off to another. When you have a specific place rented out for the night, you simply don't have this freedom.
2. Safety of the Groom
Typically, there is one specific request from the bride before a bachelor party: make sure the groom gets home safely. With your own party bus, you won't have to worry about anyone drinking and driving from place to place because you will have your own chauffeur awaiting your requests all night. This can help to keep everyone safe and make sure everyone sticks together. Without having to get into separate cabs when you go from bar to bar or club to club, you have a much better chance of sticking together for the whole night.
3. A Memorable Night
The whole point of a bachelor party is to get everyone together and have an unforgettable (if you remember) night before the big day. When you rent out your own bachelor party bus, you'll be setting the mood for a great night. If you choose to just go to the same bar you've been going to for years instead, the night won't seem any different from a typical Friday night and probably won't be remembered for years to come. With a party bus, you'll enjoy an experience unlike any one you've probably had, and you'll be able to party the night away inside the bus and at multiple venues.
Book a Warren Party Bus for Your Bachelor Party
As best man, you have a responsibility to make sure the bachelor party is a night for the books. When you rent a party bus, you are taking the night in the right direction. To learn more about our Warren party bus rental options and to get in touch with the best limousine rental company in Metro Detroit, contact Rochester Limousine.
Call Rochester Limousine:248.289.6665