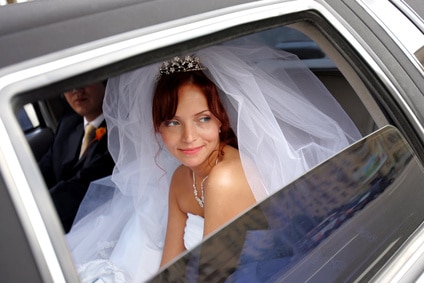 After the thrill of telling your family about your new wedding plans, the real work begins. Planning a wedding can be one of the most difficult but rewarding experiences of your life. As it is definitely a day you will fondly look back on for years to come, it is well worth it to make sure all the details are just as you want them. If you are still in the planning phase, odds are you may have forgotten to think about your methods of transportation when the day finally does come. If transportation seems like it may be an insignificant part of your wedding, nothing could be further from the truth. Having reliable, comfortable transportation for the moments leading up to and after "I do" can be vital in making sure your day goes as smoothly as possible. If you still haven't figured out how you'll experience the ride to and from the ceremony, keep reading to learn why a Troy wedding limo service is your best option.
1. Comfort and Class
When on your way to the wedding venue, you will need plenty of room for your gorgeous gown, and the dresses of your bridesmaids. A wedding limo can make sure you are as comfortable as possible as you head to the venue with the plush seats and ample room. Besides the comfort factor, you'll also be riding in style as limousines are some of the most elegant automobiles on the road. Take this time as you head to your wedding venue to sit back, relax, and celebrate with your bridal party with some champagne.
2. Peace of Mind
Having a professional wedding limo service as your personal chauffeur can provide you with some much needed peace of mind as tensions can run pretty high in the moments just before the big day gets started. A wedding limousine allows you to take your mind off of the transportation details knowing that you are in good hands. An experienced limo rental company will know just how to make sure everything goes as planned and you are able to arrive safely on time.
3. Put Your Spin on It
When you hire a wedding limo service to take you to and from your wedding venue, you will be able to fully customize the experience. As this will be the first step when you leave the house and head to the wedding, it's worth it to have a little fun with it. Your limo driver will be happy to make sure your playlist is set and your favorite champagne is waiting for you once you get in. If you really want to get the night started, make sure your driver is ready to roll out the red carpet once you arrive!
Reserve Troy Wedding Limo Service with Rochester Limousine
Now that you know why a wedding limo can be a great method of transportation on your big day, it's time to reserve your Troy wedding limo service. Contact Rochester Limousine to book your limo!
Call: 248.289.6665