How to Ensure Flawless Transportation on Your Wedding Day in Troy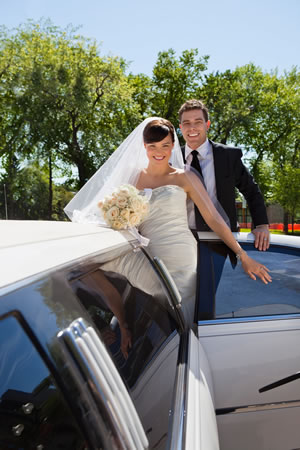 Putting together the master plan for your wedding is usually much easier said than done. While you may have a picture perfect wedding in mind, it's a little harder to put all the details together to make it come true in practice. With all the vendors and service providers that need to come together to make it happen, it's no wonder that a great wedding can take months of planning ahead of time. If you are going through the process now, it's important to keep the end in mind and remember that with enough patience and determination, the perfect wedding is possible!
With all the small details that need to be planned ahead of time, it's important not to forget some of the big picture items that may not be on the forefront of your mind. One thing that is commonly left to the last minute is the transportation for the big day. By having your own wedding limousine or party bus rented out for your wedding day, you won't have to worry about getting from place to place when your special day finally arrives. For some of the added benefits of having your own wedding limousine or party bus, consider the following.
You Won't Have to Compromise on Comfort 
Limousines and party buses are some of the most comfortable automobiles on the road today. If it has been a while since you have stepped into one of these luxury rides, you are in for a treat. The plush seating and classy interior will make sure you are as comfortable as possible as you move from place to place throughout your big day. Considering the clothing you'll be wearing, you will want all the comfort you can get!
Plenty of Space for the Wedding Party
When you are moving around town with your wedding party, you won't want to have to worry about having enough room for everyone to fit. With many different size options available, you can pick the perfect wedding limousine or party bus for your group. Without having to worry about figuring out how everyone will get from place to place, you can spend more time enjoying every moment of the day with the people you care about most!
First Class Service and a Custom Experience
 Limousine and party bus drivers are not your everyday drivers. They are experienced and licensed professionals who are used to catering to the most demanding clients. When you rely on them to take care of you on your wedding day, you can count on first class service and an experience you can make your own by putting your own special twist on things. For instance, if you want to stop along the way for some photos, simply ask your driver and hop on out! When you are dealing with professionals, you won't have to worry about a thing when it comes to getting around town on your wedding day.
For More Information on Troy Limo Rentals for Your Wedding Day
Give Rochester Limo a call today at 248.289.6665 to book your own personal Troy limo or party bus for your wedding day.  FREE TROY LIMO & PARTY BUS RENTAL QUOTE
---
Additional information on Troy Limos from Rochester Limousine.