Corporate travelers are always on the lookout for an efficient way to get from point A to point B. Corporate transportation from regional and national conventions, conferences, company meetings, luncheons, the airport, or transporting clients can vary. But the most beneficial to you and your company is traveling in a limousine. Why, you may ask?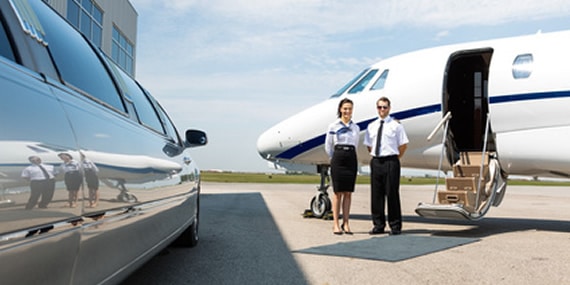 It Saves Time
"Time is money" isn't an old saying for nothing. It's the truth! With an experienced Detroit corporate limo driver who knows the city and traffic patterns, you know you won't be wasting time stuck in traffic when you should be giving a presentation in a meeting. You won't waste time flagging down a taxi, driving through busy streets, or dealing with parking while in Metro Detroit. While enjoying a beautiful, comfortable interior, you can be taking business calls, checking email, or just taking a quick breather to catch up on your Twitter feed. You'll have the privacy to do what you need to do. You won't have the inconvenient of finding a parking space and walking to your destination. You'll get door-to-door service, allowing you to save time and hassle. With a Detroit corporate limo service, you know you'll have reliable transportation ready when you need it at any pick-up or drop-off location you desire in Metro Detroit.
It Saves Money
Hiring a limousine for your corporate travel needs may sound like a splurge, but it's more economical than you think. Parking fees, toll fees, rental car costs, time (which is money, don't forget) spent getting lost in an unfamiliar area are all things that you're guaranteed to avoid with a Detroit corporate limo service. If you're an executive who regularly travels, hiring a limousine service for the time you need it instead of renting a car for the duration of the entire time you'll be in your destination city.
It Makes You (and Your Company) Look Good
Nothing says "professional" like arriving in style in a limousine as a representative of your company. You've made it clear to competitors, current clients, or potential clients that you mean business. You establish an air of success right off the bat, and others will immediately want a piece of it. If you're traveling with a client who can also experience the clean, luxurious interior while discussing the latest project, that's an even better way to leave an impression!
No matter where you're going, you need to get there efficiently and look like the professional you are. There's no better way to save time, frustration, and unnecessary expenses than hiring a professional, screened Detroit limousine service for your corporate travel needs.
The Benefits of Using a Detroit Corporate Limo Service
Contact Rochester Limousine to receive a free quote on our Detroit corporate limo service.  We have been providing corporate limo service to the Metro Detroit area for over 20 years.