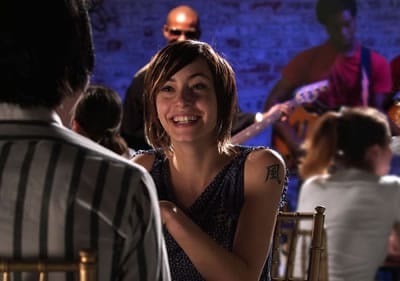 Whether it's to celebrate a milestone in you or your loved one's life or just to celebrate the end of another long work week, date night in Detroit is always a great idea. Heading to downtown Detroit for a night of dinner, drinks, and dancing can allow you to get to know this great city better while also spending quality time with those you love. In theory, date night always sounds great but it can be a little bit more difficult to actually get the ball rolling.
Getting your own town car for the night can make things a whole lot easier as you won't have to worry about getting yourself from place to place for the evening. Without worrying about the transportation details, you'll be able to focus on spending more quality time with your date and deciding on where to go next! Having your own town car for the night keeps you from having to settle for another average riding experience with a ride sharing app and prevents you from having to hail a cab who will end up charging you whatever they feel like! If you are having trouble deciding where to go for your date night, here are just a few of the many awesome spots downtown!
Roast
Roast is an upscale steakhouse located inside the Westin hotel. With a more classic steakhouse menu, this spot would be great for any meat and wine lover. Roast also has a modern, classic interior to make sure you feel like you really are out for a night on the town. With your very own town car rented out for the night, you will feel like the star of the night with door-to-door service from your house right to the restaurant!
Dime Store Detroit
If you are looking to start your date outing off a little bit earlier, the Dime Store may be the best option for you. With an amazing brunch menu, this place would be a great start to any day out on the town! Enjoy some mimosas to lighten the mood for the day as you wait for your delicious breakfast! To make your city exploration a bit easier, your driver will be waiting right outside once you are finished and ready to head out to the next location!
Andiamo Detroit
While you may have heard of Andiamos, Detroit Riverfront before, you haven't experienced it like this. Located right on the Detroit river, you will have the opportunity to dine as you over look the river and look into the Canadian skyline. Featuring classic Italian dishes and wine, this makes for a more classic date night experience. If you are ready to head home after your perfect Italian meal, your car will be ready to take you there. Simply head outside and off you go back to your home! You won't have to worry about missing out on enjoying a nice glass of wine or a cocktail at dinner because the driver will be taking the reigns.
To Reserve Your SUV or Sedan Rental for Your Next Date Night in Detroit
These are just a few options when it comes to heading out on the town in Detroit.  To learn more about getting your own town car for date night, contact Rochester Limousine — Detroit's choice for limo, SUV and sedan rentals today!