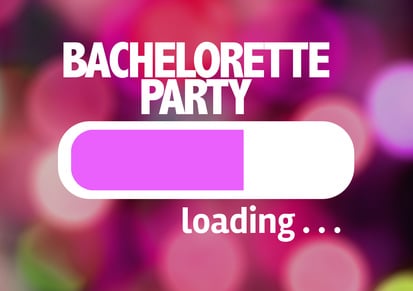 If you're the maid of honor for a friend's or family member's upcoming wedding, it's most likely up to you to plan the bachelorette party and ensure it is amazing and unforgettable. One of the best ways to ensure this is to book Sterling Heights limo service. With a stylish limousine at your disposal, you can make the event really special. Here are three ways a metro Detroit limo service can help you plan the best bachelorette party:
1. The Presence of a Limo Adds Style and Relief for the Bride
A dependable limo service can not only make the bride feel like a queen but it will also let everyone at the bachelorette party know that it's time to party and set aside any stresses for the night. Being in a stylish limo with fiber optic lighting and a mirrored ceiling adds glamour to the whole riding experience. Everyone can truly enjoy themselves because the responsibility of getting you from point A to point B is up to the responsible, experienced chauffeur. No one will have to drive or try to find where the car was parked while everyone is in party mode. The bride especially will be grateful for that.
2. Make Memories with Special Amenities
One way to make the bachelorette party more memorable is to incorporate her favorite playlist. As the maid of honor, take the opportunity to hook up your phone or music player to the speakers of the limo. If you know her favorite songs, just hook it up to the audio and help her loosen up. It's no hassle getting some beats playing and everyone moving. Just put the songs in your phone's playlist and stream it throughout the limo. There is no reason to wait until you hit the clubs to dance and have fun.
At the end of the evening, if you're ready to wind down after partying, you can use the built-in DVD player to pop in the bride's favorite movie. A good movie combined with the wet bar and some snacks can be a great way for everyone to relax and just hang out together. Utilizing all these amenities with a professional limo service can really help you plan the ultimate bachelorette party.
3. Know Your Options: Classy Limo or Party Bus
If you realized that a limo isn't really suitable for the bride's wild side, why not look into renting a party bus instead? A party bus has much more room inside, plasma TVs, and some buses can hold up to 32 passengers. So, if you know this party is going to be big, crazy, and wild, make sure you pick the right vehicle that fits the occasion and the bride's personality.
Reserve Sterling Heights Limo Service for Your Bachelorette Party
If you are planning a bachelorette party in Sterling Heights and are looking for luxury limo service, contact Rochester Limousine today.
Call :248.289.6665