The Party Bus: Your Bachelorette Party On Wheels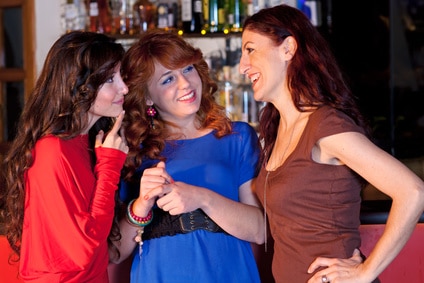 After she says "yes" but before she says "I do," there is a ton of work to be done to get your friend ready for all the wedding-related festivities. Everything from the guest list to the table settings need careful consideration in order to make the bride's dream wedding come true. If you are involved in the planning process or if you have been there before, you know how stressful the times can be. But as hectic as wedding planning can be, there needs to be room for fun. This pre-wedding event has become as rite of passage for all brides to be. That's right – the bachelorette party. If you are on the bachelorette party planning committee, you probably know this planning process can be a pretty stressful endeavor too. However, it doesn't need to be stressful at all. Even though there are seemingly endless options for the big night out, there is one option that lets you have them all. When you rent a St Clair Shores party bus, you get the benefit of having a place to call your own for the night without the commitment that comes with booking a more traditional room at a bar or a club booth. If you haven't considered a party bus for your upcoming bachelorette party, here are some of the highlights.
1. A Night of Freedom
Bachelorette parties are supposed to be one last single night out to enjoy with your best girl friends. Since it's really all about celebrating your freedom, why wouldn't you want to be free to roam throughout the night? When you have your own chauffeured party bus waiting for your next destination request instead of being tied down to one area of bars or clubs, you will be able to experience the city any way you want to.
2. An Intimate Setting
When you have your own private party bus for the night, you will always have a place to call your own if the bar or club scene gets to be too much for you. This is also a huge plus because it allows you to spend time with all your closest friends before the wedding. If you have ever been out to a club for a bachelorette party before, you know how much attention you can draw to yourselves without even trying!
3. Safety
When you have your own party bus, you won't have to worry about anyone drinking and driving which can be a huge relief for the party planner. Especially if you plan to go from one end of town to the other, having your own party bus is the best form of transportation because you won't lose any of your party momentum on your way there!
Reserve a St Clair Shores Party Bus Limo for Your Bachelorette Party
If you hadn't considered a party bus before, you now know just a few of the benefits to renting a chauffeured party bus for your upcoming bachelorette party. To learn more about renting a St Clair Shores party bus and to see available options from the best party bus rental company in Metro Detroit contact Rochester Limousine today!
Call Rochester Limousine at: 248.289.6665