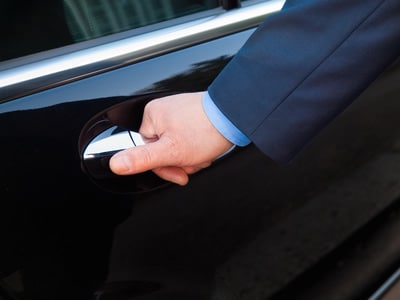 Struggling to find the perfect idea for your next date night? Just looking for an excuse to get out of the house and into the world during the cold, dark months of winter? Heading into the city of Detroit could be your opportunity to shake things up a bit while also reuniting with a city you may not have visited for quite some time. Those of us from the suburbs may have mixed feelings about Detroit, but the fact of the matter is that the city has improved tremendously over the last few years not just in safety, but in entertainment and dining options, too.
To make things even more exciting for your night out in the city, why not allow someone else to take care of the transportation? Reserving St Clair Shores limo service is the best way to ensure an unforgettable experience and to enjoy the practicalities of have a dedicated driver. If you are looking for some inspiration on places to explore in the city, look no further. Here are a few restaurants in Detroit perfect for your next trip downtown.
1. Get a Roasted Specialty at Roast
If you are looking for a great seafood or steak dinner, Roast may be the perfect place for you. They feature all naturally raised meat that has been dry aged for at least 21 days. They also pay the same close attention to their poultry and seafood quality if that's more what you're looking for. When you have St Clair Shores limo service bringing you downtown for the night, you'll be able to have some pre-dinner cocktails as you make your way down the highway.
2. Start Your Night Downtown at the 24 Grille
Situated near the Book Cadillac hotel, the 24 Grille is a great place to start your night out on the town. As one of the newer restaurants to make its debut in the city, you'll be sure to have only the best of service. If you want to head somewhere for drinks after dinner, just hop back in your limo and away you go. With your own chauffeur for the night, you won't have to worry about having a designated driver as that's the chauffeur's job!
3. Class It Up at Iridescence
Inside the Motor City Casino is the elegant restaurant, Iridescence. If you want to do a bit of gambling or just take in the casino vibes, this would be the perfect place to do so. When you are ready to call it a night and head home, your limousine will be waiting outside for you already warmed up and ready to whisk you away. You can even have some late-night snacks waiting for you in the limo. Not having to worry about finding a reliable ride home can allow you to focus on enjoying the night to the fullest.
Book St Clair Shores Limo Service to Bring You Downtown Detroit
If you're ready to rent St Clair Shores limo service for your own night out in Detroit, making the booking couldn't be easier! Contact Rochester Limousine by calling: 248.289.6665.