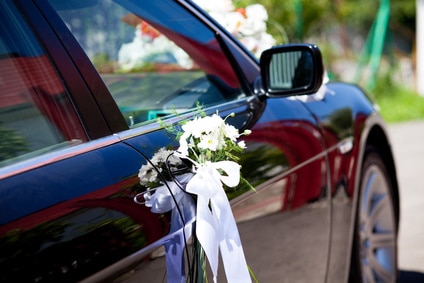 Weddings are stressful enough already. Getting to and from the ceremony and the reception should be one of the easier things to do. Since it's a special day for the bride and groom, there should be a few moments of peace. One way to do that is to reserve Royal Oak limo service. As they go from one destination to the other, hiding out in a limo should give the couple some time to breathe. Here are some reasons why having a limousine service can help a couple enjoy every moment of their special day.
1. Limousines Offer a Moment of Privacy
Weddings can easily become a whirlwind of excitement and activity. As much as you want to celebrate with all of your family and friends, it is important to try and take some time just for you and your new spouse to enjoy each other.
You can use the privacy inside of the limo to take a break from all the excitement and relax with your sweetheart. Make this time a special one just for you two, without the bridal party, and enjoy some champagne and romantic music before the craziness of the reception party begins.
2. Provide Transportation for Special Guests
If getting some of the guests from the ceremony to the reception has caused some headache, a Royal Oak limo service can take care of that. Take some stress off of your parents' shoulders and other close family members, and give them some special treatment as well by renting a limousine to whisk them away to the reception. Additionally, offering this type of service to your important guests is a huge "thank you" that won't be forgotten.
3. End the Day in Style – A Limo as Your Honeymoon Transportation
The ceremony is over, you've enjoyed yourself at the reception and mingled with friends and family during the greatest day of your life. Now it's time for just you and your new spouse to move on to the honeymoon. This is probably the most relaxing and exciting part of your special day.
As you relax in the limo with your partner, you can rest together in comfortable, retractable seats, take advantage of the open bar, and play some music that will calm the both of you. During this moment, it finally sinks in that the wedding is done. You and your partner have a long and lovely future ahead of you. If you want to make sure your honeymoon starts off right, do it in style, union, peace, and joy by renting a limo to take you to the airport.
Need Royal Oak Limo Service for Your Wedding Day?
If you're looking forward to the advantages of having a luxurious wedding limo service in Royal Oak, contact Rochester Limousine today. We will get you around in style and comfort during the most special day of your life.
Call Rochester Limousine: 248.289.6665