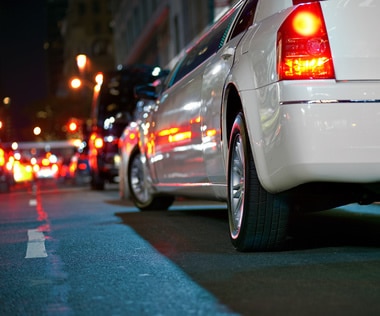 With Detroit on the rise, there are always tons of things to do downtown. With the holidays coming up, there isn't a better time to venture into the city and catch a play or a concert! For many people, the idea of heading to downtown Detroit to see A Christmas Story at the Fox Theatre sounds like a ton of fun, but the trip just seems like a bit too much to handle. However, there is a solution that's not only a ton of fun but also makes getting to and from the show super convenient. When you rent your own limousine for the night to take you from the suburbs to the Fox theatre, you'll feel like a celebrity heading downtown for the night! Aside from just being an unforgettable experience, reserving Macomb Twp. limo service night can really set your downtown experience apart from others. If you've never rented your own limousine for a night out before, here are some of the highlights!
1. The Most Comfortable Ride Imaginable
When you think of limousines, you probably think of presidents, celebrities, and maybe newlyweds. Because of the luxury of limousines, the impression most people get is that they are reserved for the rich and famous. However, this doesn't need to be the case. When you get your own Macomb Twp, limo service for the night you'll be able to experience the class and comfort you may have been missing out on! With luxurious interior leather and tons of room, you and your friends and family might not even want to get out of the limousine once you arrive at the theatre!
2. Safety Matters
With a special event Metro Detroit limousine company, you can rest assured knowing you will have a professional, licensed chauffeur taking you from place to place throughout the evening. This will give you peace of mind and allow you to really enjoy your night out on the town to the fullest.
3. Reliability
If you are making plans to head to downtown Detroit to see A Christmas Story at the Fox Theatre in December, you will probably want to make sure you get there on time and are picked up where and when you want to. When you have the best Macomb Twp limo company taking care of the logistics, you won't have to worry about missing the moment the curtains open or standing around waiting for a ride once the play is over.
4. You Deserve It
With the holidays coming up, it's a great time to make new memories with your closest family and friends. With a limousine trip to the city to catch a play, you'll be making memories that can last a lifetime. The holidays only come around once a year, so why not take the time to spoil yourself a little bit and head out in style for the night?
Reserve Macomb Twp Limo Service for Your Night Out at The Fox Theatre
To learn more about booking Macomb Twp. limo service and to see what types of limos are available, visit Rochester Limousine today!
Call Rochester Limousine at: 248.289.6665