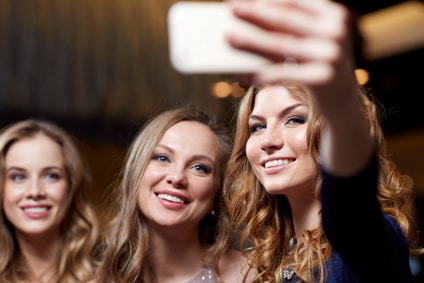 Bachelorette parties can be a great way for everyone to get together for one last big night out before the bride-to-be says her final "I do." However, if you've been to a few bachelorette parties, you know they can tend to be a bit repetitive. Dinner and a night out in your usual spot can get old pretty fast! Lucky for you there is a better way to have a great time with everyone while still being able to have a unique experience. A bachelorette party bus is a great way to make sure everyone can enjoy each other's company while you have a night out on the town on your own terms. If are considering renting a Ferndale party bus here are just some of the benefits.
1. Safety
Mom always said safety first, so why wouldn't you take that into consideration now? With your own chauffeured party bus for the night, you won't have to worry about anyone drinking and driving because you will have your own professionally licensed driver waiting for you to announce your next destination to the group. Additionally, you won't have to worry about designating anyone as the sober one for the night, forcing someone to miss out on the fun. You can all have fun together in the back of the bus, listening to music and not having to worry about anyone getting distracted from the road.
2. Simplicity
Booking a party bus couldn't be any easier. When you first contact your Ferndale party bus rental company, you will need to know a rough idea of how many people you will have as that will determine the size party bus you need. Aside from that, you will just need to know your pickup location and time as well as your drop off location and time. Everything in between can be more flexible and you can make adjustments as the night goes on. While you will still want to have a rough idea of where you want to go, if there is a last minute change of plans, no worries!
3. Fun
To put it simply, riding in your own chauffeured party bus is a ton of fun. You and all your closest friends will have your own club on wheels to direct as you see fit. If you do decide you want to hit up the hot new dance spot downtown, you'll have a hard time not being noticed when you pull up to the front door. If you decide to stay more low key as the night goes on, you can direct your driver to just take you around town as you party the night away on the bus. You will be able to plug in your phone to the speaker system on the bus so make sure to prepare a playlist that is sure to keep the party going all night long!
Reserve Your Ferndale Party Bus Now!
If this is your first time considering renting a party bus for your upcoming bachelorette party, just know that there are many more benefits to the ones discussed above. To learn more about why party buses are a great option for bachelorette parties and to get in touch with the best Ferndale party bus company, call Rochester Limousine today!