Do's and Don'ts of Renting a Limo for a Bachelor Party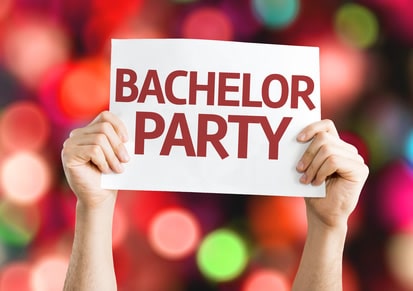 If you're throwing a bachelor party for a friend, you want to make it a memorable event, and one way to make this happen is to reserve a limo. However, if you are renting a limousine there are some simple do's and don'ts to pay attention to. In doing so, you will be able to hire the right Pontiac limo company for the event and have the best time possible.
DO: Mind Your Manners
We know there may be alcohol involved in your bachelor party. All you need to do is use some common sense and keep the limo clean and be respectful to the driver. This makes for a pleasant experience for everyone. Being courteous also includes arriving at the pickup location on time.
DON'T: Book Last Minute
The sooner you make your booking, the more likely you are to get the limo you want. Far too often, people look into renting a limo too close to the event and miss out on the opportunity altogether. Don't let that happen to you. Book your limo as early as possible to ensure what you want is available on your bachelor party date.
DO: Collect the Driver's Cell Phone Number
Make sure to collect the cell phone number of the driver as soon as you arrive. This way you'll be able to call the driver to pick you up once the party is over and you are ready to call it a night.
DON'T: Damage the Vehicle
We would hate to do this, but if any of your guests damage the limo in any way, you may be liable to pay for these damages, and the costs may be high. We ask to inform your guests beforehand to be as careful as they can be so something like this doesn't happen.
DO: Keep Your Receipts with You
For the rental process to go smoother, we ask that you keep your receipts on you at all times. Although things can be figured out if you do lose your receipts, it'll protect you and your booking if you keep them on hand.
DON'T: Hold the Vehicle Until the Very Last Minute
It is considered good practice to relieve the vehicle within the time it was hired for. We have to get the vehicle cleaned up and ready for the next group who hires it, and if it is returned late, we may charge you for the added time.
DO: Contact Us with Any Questions
Is there anything you're unsure of? At Rochester Limousine, we're happy to answer any questions you may have. We want you to have a good experience with us and we will do everything we can to ensure that.
Contact a Pontiac Limo Company
Follow these do's and don'ts when booking the limo for your bachelor party and when enjoying it on the special date and you will have the best time you possibly can.
If you are looking for a reliable Pontiac limo company, contact Rochester Limousine today! We are located at: 30 W. Silverdome Industrial Park Ct.
Pontiac, MI 48342