Wedding Party Bus Rental: What Details Do You Need to Plan?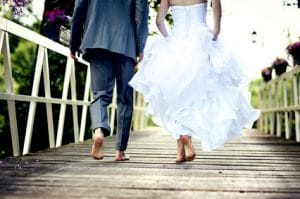 You want your wedding in Oakland Twp to be a grand affair, no doubt about that.  One great way to add some class to your wedding is to book a wedding party bus. Not only does a wedding party bus make it easier to get your guests to the right place at the right time, it also creates great memories with the people who mean the most to you. With that in mind, here are a few things that you will need to plan ahead to have the smoothest ride possible on the big day.
Limo Bus Size
What size do you want your wedding bus to be? This can all depend on how many people you want to transport, and how many people you want in each bus. You may want a more intimate gathering with lots of space. Or you may want to put more people together for a better time. Whatever you do, the size of the party bus will have an effect on price. You may have to reserve more than one bus if you have a large number of guests, but you may be able to receive a discount if you book more than one vehicle.
Your Route
The next item you will want to plan is the route. First off, do you need the party bus before and after the reception, or one or the other? If you choose to rent the party bus for the entire evening, you can keep the party going long after the reception by using the bus as your after-party venue for friends. No matter how you want to use the party bus, you will need to have a good idea of the length of time and the routes needed.
Refreshments
Whether you want to get the party going right after the ceremony, or you want to extend your reception, a party bus will allow you to have fun with friends and pop bottles of champagne. Remembering to pack drinks will make your time on the party bus that much more fun. Make sure that whatever refreshments you plan to bring will travel easily. Verify with the Oakland Twp limo company if they have a policy relating to refreshments, especially when it comes to alcohol.
Your Playlist
Something that is usually overlooked is a playlist for the trip. You could rely on the driver's taste in music or turn on a local radio station, but making your own playlist is the way to go. Don't let boring commercials on the radio dampen your special night out. A party bus is large enough to allow you to get up and move around and some vehicles may even come with dance poles on board. With that being said, you may want to put together a playlist that allows for plenty of dancing!
Your wedding is not something you want to leave to chance. Well planned weddings allow for you and your guests to have the best time possible, and this is also true for the trip in your wedding party bus. If you take into consideration the factors listed above, it should help your party bus trip go smoothly, and allow your guests to arrive at the wedding in a joyful mood, which will continue into the party afterwards.
Looking for an Oakland Twp Limo Company?
If you are searching for the best Oakland Twp limo company, contact Rochester Limousine and we'll help you plan your wedding party bus transportation. Give us a call today and we'll answer any questions you may have.
Rochester Limousine is headquartered in Pontiac, Michigan and provides limousine service to the entire Metro Detroit area.
Call: 248.289.6665