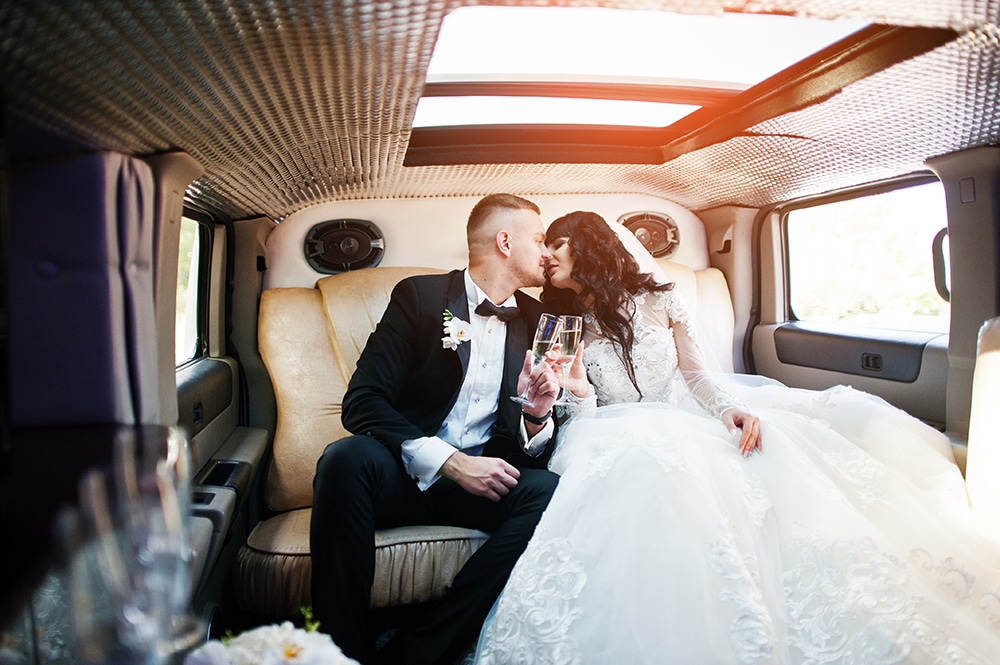 If you're getting married, you deserve to take advantage of Metro Detroit's hottest fleet of luxury vehicles for your summer wedding! After all, nothing else beats the heat of these summer heat waves quite like the cool and spacious accommodations inside one of the lavishly equipped vehicles at Rochester Limousine. When it comes to reliability, safety, and keeping you comfortable underneath all that stunning white fabric, you simply can't go wrong with choosing us to handle the transportation for the most important day of your life. And now, exclusively at Rochester Limousine, you can save even more money by booking your wedding day and bachelor/bachelorette party transportation with us at the same time. Or, if you're having a ceremony in August on a Monday, Tuesday, or Wednesday, you can ask one of our talented representatives about how you could save an extra 30%! We have so many deals we can't help but make your summer wedding even more magical than it already will be.
Whether you're looking for something small, but extraordinary, to chauffeur a few VIP guests and wedding party members to the main event, or you want to go all out for your once-in-a-lifetime occasion, our experts can help match you with the perfect luxury vehicle, or vehicles, designed to meet and exceed even the highest expectations. Of course, thanks to our possession of Metro Detroit's hottest fleet, brides everywhere are going to be trying to get in on the action, which means your time to take advantage of our amazing deals is limited. If you want to have your best shot at booking the perfect luxury vehicle for your extravagant event, you need to act fast and reserve your spot with us as soon as possible. We promise that you definitely won't regret your decision if you do.
At Rochester Limousine, our mission is simple, but ambitious, we strive to provide people with luxury transportation so incredible, and that facilitates such a magnificent experience, that it completely redefines the way people relate to transportation. To see for yourself why Rochester Limousine has such a strong reputation as Metro Detroit's leading luxury transportation company, let us take care of all your summer wedding needs and prove to you just how excellent we truly are. With our incredible fleet of vehicles to choose from, exceptional support, and plenty of deals to help save you money no matter what occasion you're celebrating, you just can't go wrong when you choose to put your trust in Rochester Limousine.  If you are in the Metro Detroit area and are looking for Metro Detroit's hottest fleet of luxury vehicles for your summer wedding, then please contact us today by calling 248.289.6665 or by filling out the request a quote form.