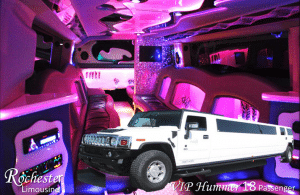 Are you worried you won't be able to top your last party? Are you looking for something new and tasteful for your next endeavor? Look no further than renting a Metro Detroit limousine! Experience the comfort and extraordinary features of what our Detroit based company has to offer. Here are a few ways a Metro Detroit Party Bus Limo Rental can spice up your next big event:
1. You Are The V.I.P. and Everyone's Invited
Just imagine it. You and your friends roll up to the hottest club in Detroit and exit a stretch limousine or party bus. The jealousy you'll receive will be immense. Not only do you have a sweet ride, but also a driver who is devoted to taking you wherever and wherever you need to go. Plus, since your transportation is big enough, you can invite all your friends and don't have to worry about getting everyone from point A to point B. Your next party will definitely be a hit if you cruise in style.
2. No DDs or DUIs
When everyone is drinking, someone has to put on the DD cap and potentially have less fun than everyone else, or worse; you run the risk of  someone drinking and driving. And you would still need to worry about calling a cab or an Uber at the wee hours of the night. But when you have your own Metro Detroit Party Bus Limo Rental, there is no stress because the party continues on your ride! The party buses and limousines offer a wet bar, so you can have a great time between your destinations.
3. Amenities for Your Every Need
If you thought the outside or a limo or party bus looked great, just wait, because it's even better on the inside! We offer amenities to start the party and finish it. Since the party bus is tall, you are actually able to stand up, walk, and dance in the bus! Some features that are included in the party buses are entertainment controlled LED lighting, a hardwood dance floor with a pole, plasma screen or flat screen TVs, CD/DVD/MP3/iPod players and a killer sound system. While our limousines don't have the capability of standing like the party buses, they are more luxurious and have more class in their outward appearance. They have all the same amenities as the party bus, including a bar, LED lighting, plasma screen TVs, and sound systems, plus lasers and strobes and beautiful, plush leather seats. It all depends on what kind of night you would like to have.
4. It's Only Expensive if You Make It
You may think that a Metro Detroit party bus limo rental is only a party dream because the cost can be exorbitant. However, if everyone in your party chips in, you have yourself an affordable, well-spent night full of entertainment.
A Metro Detroit Party Bus Limo Rental can spice up your next big event
Are you going to spice up your next party with a Metro Detroit Party Bus Limo Rental? If the answer is yes, call Metro Detroit Limos or visit our website today to book your party! It's never too late to have fun!