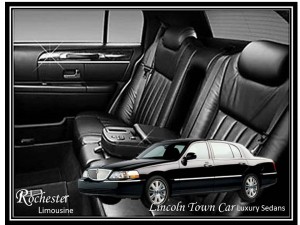 If you are taking a business trip sometime soon either to or from the Detroit area, you know just how much of a hassle it can be. From getting around effectively to keeping track of time and keeping your itinerary straight, these sorts of trips can get out of hand quickly. In order to maximize your time on the road, consider using a Metro Detroit limo rental company.
Here are three tips to help improve your business trips while away from home:
1. Use The Right Apps
GateGuru – Available on iOS, Android and Windows Phone
This genius app allows users to summarize and organize all of their flight itineraries, view up to the minute flight status changes, and log statistics about airport wait times and time spent in the air. GateGuru is available free of charge.
TripIt – Available on iOS, Android, Windows Phone and Blackberry
TripIt is an app that allows frequent travelers to take all of their travel itineraries, flight lists, hotel reservations and more and put them in one safe, convenient place. This do-it-all app has an amazingly simple upload process; simply forward the confirmation emails to its account, and it automatically populates all of the information that you need to know! The app has a free basic version and a premium paid version which runs right at $49 per year.
WeatherPro – Available on iOS, Android, Windows Phone and Blackberry
It doesn't matter where you're headed, knowing the weather ahead of time can be a huge time save, especially if you have somewhere to be! This is one of the most reliable weather apps out there, and best of all, it's only a dollar!
iTranslate – Available on iOS, Android, and Windows Phone
If you travel for business with a large company, chances are you will eventually end up in a foreign land where the language is different than your own. For those times, iTranslate has your back. The app allows translations for up to 80 languages in real time, so that you can communicate with the locals, no matter how far from home you find yourself! iTranslate is free for download on all platforms.
Whether you are traveling by air, renting a car, or hiring a limousine, it is smart to have the tools to help you stay organized and on time during your business trips.
2. Get Your Budget Right
It is important to set a realistic budget with your employer so that you have enough funds to cover your transportation, lodging and food for the entire trip. This will prevent you from having to dip into your own pockets on the trip, and will also keep you from dealing with delayed additional expense reports. Having a thorough and detailed budget laid out in advance can really make the difference between a smooth-sailing trip and a stressful one. Something to figure out in your budget right away is your transportation. When you arrive to your destination, it is common to rent a car, but using a Metro Detroit limo rental company can actually be a budget-friendly option. You won't need to waste time figuring out where to go, getting lost, or finding and paying for parking. All of that is taken care of for you by a driver who knows the area like the back of their hand.
Metro Detroit Limo Rental: 3 Ways To Improve Your Business Trips
3. Hire an Airport Transportation Limousine
Once you arrive in Detroit, you'll need a way to get around effectively and reliably. Luckily for you, you've come to the right place. Metro Detroit Limousine has an immense fleet of vehicles that are catered to meet your every need. We offer proven transport to and from the airport, but it doesn't stop there. We can facilitate your transport to and from meeting and events, and even chauffeur you around the city if you've got some time to spare! Give Metro Detroit Limo rental experts a call to reserve your vehicle today, and get your next business trip started on the right foot in 2016. call to reserve your vehicle today, and get your next trip started on the right foot in 2016.