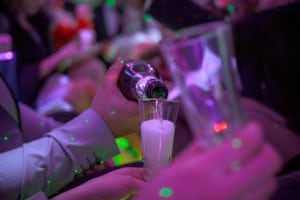 If you're getting hitched, you should consider yourself lucky! You are about to embark on the greatest adventure of your lifetime, so you should be excited! This is a time to celebrate and have some fun. One of the best ways to do so is by using a Metro Detroit limo rental for your bachelor party.
Here are the top five reasons to include a Metro Detroit Limo Rental in your bachelor's night out plans.
Keep Everyone Safe 

This one has to be said right up front. Chances are, you will all be doing your fair share of drinking during your party, so instead of risking driving under the influence, whether it is to go home or to the next bar or venue, why not have a limo service standing by, waiting for you to pile in and keep the party going? This way, everyone is able to get home safely, and have a great time doing it. There would be no worse way to end what should be one of the best nights of your life with a jail sentence, either for yourself or one of your best friends. Don't take the chance. Instead, leave it to us!

Make Your Friends Feel Awesome 

Whenever you and your best friends first step in to one of our stretch limo vehicles, it will be clear that you went all out for this huge night. Your friends will feel like they are a part of something memorable with you, and it will definitely help everyone have an incredible time. A limo also shows your friends that you care about their well being. They will absolutely appreciate not having to worry about driving at all, and being dropped off at their home at the end of the night could be an actual lifesaver!

Keep The Party Going All Night 

Picture this; you've just finished up at one of the clubs in downtown Detroit, and you're ready to keep things going on to the next destination. There's only one problem; you've got to drive across town to get there. If you all chose to drive separately, this can end up becoming a logistical nightmare, very quickly. Instead of dealing with all of that, have your limo pick you up in party mode and keep things going seamlessly all the way to the next stop. The party never ends with Metro Detroit Limo!

Make The Most Out of Your Night 

This could quite possibly be the only bachelor party you'll ever get. One night will go by in a flash, so you don't want to waste any of the precious time you do have. Using a Metro Detroit limo rental will keep you safe and let you have a fun time while doing so. And it will also allow you to focus on simply living in the moment, enjoying this night of celebration with your closest friends.
Let us help you create the memories you'll hold for a lifetime. Call us at Metro Detroit Limos today at: 248.289.6665