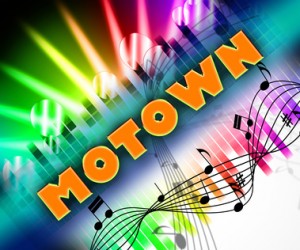 The beginning of summer is a huge time for events in May, and everyone in Detroit knows it. From exciting concerts to incredible keynote speeches and events in the city, there is something for everyone. Why not book Metro Detroit event transportation through Metro Detroit Limos? We pride ourselves on being the best luxury transportation in the entire city, and would love to escort you to your next event in our city! In the spirit of that, here are six upcoming May events we think you'll love:
1. Cage The Elephant Live at the Masonic Temple Theater – May 7th
Popular rock band Cage The Elephant is coming to Detroit on the 7th with supporting act Portugal The Man. This show is sure to be sold out, so get your tickets quickly if you want to go! Afterwards, give us a call and book your transportation to the event!
2. Jay Leno Live at Fox Theater – May 7th
The famed The Tonight Show host will be in Detroit on May 7th as well, and it will surely be a night to remember. Bring the whole family to this one and expect a night of fun in an incredible setting.
3. Ellie Goulding Live at the EMO Convocation Center – May 9th
Ellie Goulding always puts on an amazing performance, and we expect the 9th to be no different! Come see the pop icon sing at the Fox Theater, and bring your friends and family along for the ride!
4. Beyonce: The Formation World Tour live at Ford Field – May 29th
Beyonce is one of the world's most renowned artists, and there's a good reason for that! Her live shows are an experience to behold, and the Formation World Tour will be the singer's first solo performance run since her legendary 2013 Mrs. Carter run, which spanned 2 years and had a collective 2 million in attendance. This next run is set to bring her show to even greater heights, so it's not one to miss!
5. The 1975 live at Meadow Brook Music Festival – May 21st
Breakthrough British rock pop band The 1975 are headlining the show at the Meadow Brook music festival, and it is sure to bring fans from all ages to the event! The group's famously great performances coupled with their art-house personas make their shows more of an experience than anything, and should be a fun time for everyone in attendance! Coupled with the up and coming act The Japanese House, this show is sure to be a great one.
6. ABC's Nashville live at Fox Theater – May 1st
The hit show's cast will be hitting the road again this summer, and their stop at the Fox Theater on the 1st of May is going to be quite the experience! Cast members Clare Bowen, Chris Carmack, Charles Esten, Will Chase and Aubrey Peeples will be in attendance performing both original works and songs from the show itself.
Hire Metro Detroit Event Transportation: 6 Events in May
Planning to attend one of these May events in Detroit? Call Metro Detroit Limos for your Metro Detroit event transportation needs!