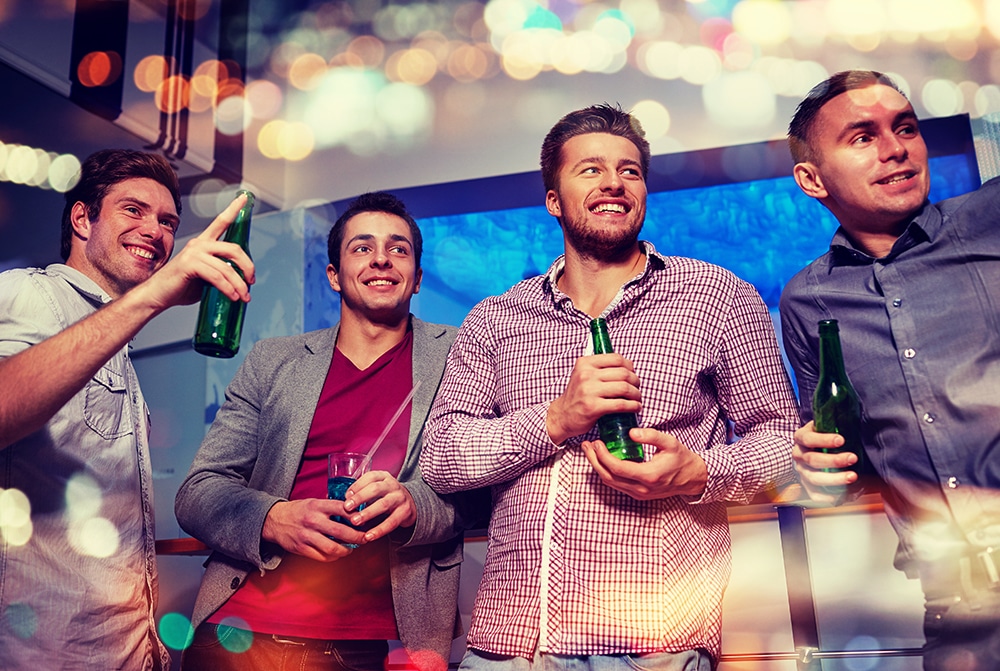 There's no doubt that Rochester Limousine offers a vast assortment of truly amazing luxury vehicles for you to choose from for any and every occasion. However, if you hope to make your loved one's bachelor or bachelorette party unforgettable, you have to go big. Below are a few of our favorite party bus options that we're confident will make your bachelor or bachelorette party unforgettable!
GM33
Featuring large frameless windows, electric entry, multiple TVs with DVD players, premium audio systems, faux-wood flooring, LED lighting, custom stainless ceiling, custom bars, and more, our 27-passenger GM33 party bus models are sure to help you get your bachelor or bachelorette party started!
Mercedes Sprinter
Our smaller Mercedes Sprinter models may only hold 10-12 people, but there is still plenty of room for entertainment and excitement in these babies. With two flat screens, an incredible sound system, custom wood flooring, and full bar areas, we're more than confident our Mercedes Sprinter can help you have the time of your life.
Tiffany
Our Tiffany party buses are our most popular at Rochester Limousine, ranging in size from our 16-18 passenger models all the way up to 32-passeger models. No matter which you choose, each and every one of our Tiffany party buses is well-equipped with tons of desirable amenities and features, including multiple flat screens, bar areas, festive lighting displays, professional-grade sound systems, and more. If you're looking to have a fantastic bachelor or bachelorette party, you simply can't go wrong with a Tiffany!
Grech Land Yacht
Our newest, largest, and most impressive party bus yet is definitely our incredible 47-passenger land yacht. If you reserve this bad boy for your bachelor or bachelorette party there's simply no way for you not to have a good time. This party bus has panoramic views from frameless windows, electric plug entry, massive 48-in televisions with built in DVD players, professional audio systems with touch screen capability, faux-wood floors, interior and exterior lighting, customs bars with drink holders and an ice-chest, plenty of HDMI outlets, and so much more for you and all your guests to enjoy.
Save More
Now, at Rochester Limousine, you can even save a whole 10% on your bachelor or bachelorette party transportation simply by reserving your party bus at the same time your loved one reserves their wedding day transportation. It's just one more way for us to show just how much Rochester Limousine really cares. If you already know which party bus option you're leaning towards for your best friend's big night, or if you merely need help deciding because there are just too many fantastic options to choose from, we urge you to reach out to our miraculous transportation professionals at Rochester Limousine today. We'll help you pick out the perfect party bus to appease your passionate sense of adventure! If you are in the Metro Detroit area and are looking for luxury party bus options for your bachelor or bachelorette party, then please contact us today by calling 248.289.6665 or by filling out the request a quote form.