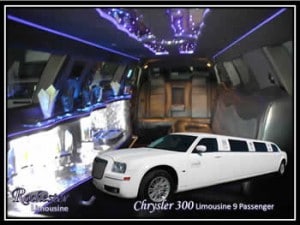 One of the most popular rappers in the last decade is making an appearance in Detroit in August and you won't want to miss it. Toronto's own Drake is coming to Joe Louis Arena on August 16th, and is bringing Future with him. If you are into big shows and catchy hooks, then this is the show for you. There are still some tickets left if you are looking to attend, but you better act fast. If you already have your ticket, then you are probably already getting excited about seeing Drake. Trust us: the excitement is warranted. But how are you going to celebrate the evening? Well, if you want to make the evening as great as possible, you need to consider booking a Rochester Hills limo to shuttle you and your friends.
Stylish
When you are an international sensation like Drake, the finer things in life become common: high priced champagne, velvet rope, and limousines. So why not experience some of that luxury for yourself? There's no doubt you'll want to get dressed up to head down to the show on the 16th. Getting into a dingy car or taxi just won't cut it. By hiring a Rochester Hills limo you're entering the lavish lifestyle of an international entertainer – even if it's only for a night. Pull up and turn heads as you and your friends exit a white stretch limo.
Comfortable
Since you and your friends will probably be wearing some fancier clothes, you won't want to sit in lumpy car seats all the way to and from the concert. Also, if there's a chill in the breeze that night, you will want to be warm once you get back to the car. With a Rochester Hills limo at your service, you won't have to worry about dirty vehicles or a cold interior. All our limousines come with deluxe padded leather interiors that provide an incredibly comfortable ride. The heat setting will be perfect for when you exit the show as well.
Convenient
With a Drake show, you can almost guarantee a sell-out. Sold out shows mean full parking lots, and you having to leave extra early to find a decent spot – not too close so you never get out, but not too far so you have a long walk. Then you have to remember where the car is afterwards! With a Rochester Hills limo, you always know where the car will be: right out front, waiting for you and your guests.
Safe
You and your friends will probably be enjoying a beverage or two before the show begins, so the last thing you want to do is put yourself or your friends in danger by driving. By hiring a limousine, you are able to not only enjoy a beverage on the way to see Drake but are able to do it safely and without risking losing your license. Buying that Drake ticket was a smart choice, so make another one by not drinking and driving.
Hire a Rochester Hills Limo for Drake in August
Just like how you can't wait to buy tickets to see Drake, don't wait until the last minute to book your Rochester Hills limo either. Call Metro Detroit Limos today and ensure you get the limo you want for August 16th.