Where to Go for Valentine's Day in Detroit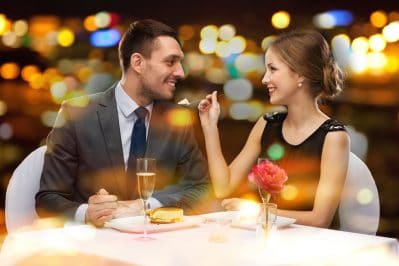 Valentine's Day is right around the corner and now is the perfect time to start getting your plans for the big night. While Valentine's Day can be a magical night on the town if you plan it correctly, it can also be a huge disappointment if you wait too long and try to get your act together last minute. Being in the Detroit area, you have plenty of options when it comes to places to go for a romantic evening out on Valentine's Day. To get there safely, on time, and in style, consider renting a Valentine's Day limousine for an unforgettable experience. If you are looking for a fantastic place to spend the evening, here are just a few choices in the Detroit area.
Bella Piatti in Birmingham
Want to get out of the house but don't want to head all the way downtown? Consider heading into Birmingham instead. With a great city feel without the trek downtown, Birmingham would be a great place to spend your Valentine's Day evening. For some fantastic Italian food right downtown, make some reservations at Bella Piatti before it's too late. By having your own limousine or luxury sedan or SUV, you can count on being picked up right from your home to head straight into Birmingham for your dinner reservations.
Lily's Seafood Grill in Royal Oak
If you were looking to spend more time in downtown Royal Oak this winter, Valentine's Day would be the perfect time to try one of Royal Oak's best restaurants. Lily's Seafood Grill is the perfect place to begin your night out in Royal Oak. With your own chauffeured car, SUV, or limousine rented out for the evening, you can rest assured knowing you have a dedicated driver ready to take you wherever you want to head next!
Republic in Downtown Detroit
Republic, one of Detroit's newer restaurants, would make a fantastic place for your Valentine's Day dinner in Detroit. Located right downtown, Republic has a wide-ranging menu that is sure to have something for everyone, as well as an impressive cocktail list. By reserving your first-class transportation ahead of time, you won't have to worry about any of the downtown travel logistics as you make your plans for the evening. Simply let your driver know when and where to pick you up and where you are headed. After that, just sit back, relax, and enjoy the ride, with a glass of champagne!
The Whitney in Downtown Detroit
For our final Detroit dining recommendation this Valentine's Day, we recommend checking out The Whitney. As one of Detroit's best places for upscale dining, it would make a perfect place to spend a romantic Valentine's Day. When you are ready to call it a night, you can simply head outside to hop into your warm chauffeured car to head back home. Alternatively, tell your driver to head to the next best cocktail place in Detroit for some after dinner drinks. You won't need to think about parking or walking a ways to get to the venue.
I Need A Valentine's Day Limousine Rental from the Best Limo Service in Near Me!
For more info on renting your Valentine's Day limousine, sedan or SUV, reserve your Metro Detroit Valentine's Limo today!
Rochester Limo is Detroit's Best Valentine's Limo and Party Bus Service Near You!