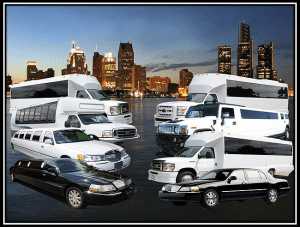 If you're in charge of event planning for an evening, you want to make sure the transportation is taken care of first and foremost. After all, what good is hitting the town if you don't have a ride? If you are looking for an upscale alternative to a ride from a friend, then a Romeo Party Bus is the option for you.
If this is your first time renting a Romeo Party Bus, then you should be aware of a few things going on. Here are some frequently asked questions regarding Romeo party bus limo rentals:
How Many People Can I Take?
The amount of people you want to take on your Romeo Party Bus is entirely up to you! If you have a big event such as a bachelor or bachelorette party planned or just a small get-together with friends, we have the perfect sized party bus for you. We have 12-person buses, as well as 30-person buses. It's good to know how many people will be attending however just to ensure you are getting the perfect bus size for your group. It would be incredibly disappointing if you end up with more people than the rented party bus can comfortably handle. And it would be very hard on your pocket book if you rent a party bus that is way larger than you need.
Where Do We Start Our Adventure?
The beauty of a Romeo Party Bus is that we come to pick you up, so the party could literally start wherever you like! If you are having some drinks at your house before heading out, or are starting from a hotel, we'll be able to get to you and drive you to wherever your destination may be. Our drivers know the Metro Detroit area very well, so they'll be able to find your starting point with ease.
What Is the Cost of a Party Bus?
Having a Romeo Party Buscan seem extravagant, especially when you factor in all of the bells and whistles that are included. However, in terms of affordability, a Romeo Party Bus is an inexpensive way to boost any event. We charge a flat hourly rate not including a tip for the driver (which is recommended, especially if your group has a blast). Another reason the party bus is cheaper is because you are able to split the cost evenly around your friends. At $10-$20 a person, the party bus is economical while providing a very cool source of transportation around Metro Detroit.
Is Liquor Allowed?
Yes, it is allowed! It's entirely up to you if you want to enjoy a beverage on the Romeo Party Bus, but each of the vehicles come standard with at least 2 bars complete with glassware. So if you are celebrating a special occasion or heading to a show, you'll be able to enjoy a glass of champagne during the trip. That being said, we do ask that you and your guests try to keep it together during the ride. The last thing either party wants is for broken glass on the hardwood flooring or a big mess left to clean up.
Are you ready to book your Romeo Party Bus for an upcoming event or get-together? Call Rochester Limousine today and secure your ideal vehicle for your special event!