Enjoy Your Summer Outings in Detroit with a Party Bus from Rochester Limousine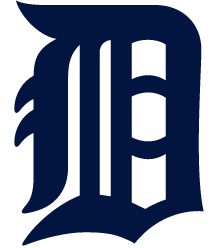 April is finally here and that only means one thing: rain! While rain is one thing that April typically brings to those of us here in southeast Michigan, it also means that summer is right around the corner. Yes, the season that reminds us why it's so great to be from the mitten state will be here before we know it. To make sure we are ready to take full advantage of the limited days of perfect weather that we get to enjoy here in Metro Detroit, it's best to plan ahead.
With some proper planning you can make sure you and your friends and family have a summer of fun! Using this summer to experience Detroit and all it has to offer is a great way to spend your days in the city and get to know the town that's been making headlines all around the country. To help make your Detroit outings even more exciting, get your own luxurious ride complete with a professional chauffeur this summer. To give you an idea of how to best experience the city in style, here are just a few types of events perfect for renting a party bus!
Sporting Events 
With Red Wings season behind us and warmer weather on the horizon, it's time for a Detroit Tigers game at Comerica park. With a Detroit party bus rented out for the day, you and your group can get ready to 'Eat 'em up' as you make your way into the city while enjoying some of your favorite adult beverages on the bus!
Summer Concerts
Detroit is host to countless music events all throughout the summer. If you really want to get in the summer mood, get some tickets to see The Wailers live in concert on June 14th at 8:30pm at Saint Andrews Hall. With original reggae tunes, you'll be sure to have enough summer fun to last the whole season. By having a party bus rented out during the night of the show, you won't have to worry about finding a ride home from the concert when you're ready to head back. Just hop back on the bus and away you go!
Summer Plays and Performances
All around Metro Detroit are opportunities to see fantastic performances from plays to operas. If this sounds a little bit more appealing to you, get yourself some tickets to 'Ernie' at the City Theatre from June 8th to 25th. If you want to head out for a nice dinner and maybe a few drinks before the show, your party bus driver will be happy to take you to your favorite restaurant. Just make sure to have enough time allotted and you'll be sure to be at the show before the curtains are drawn!
For More Information on a Metro Detroit Party Bus from Rochester Limos
To learn more about getting your own party bus for your next Metro Detroit summer adventure, contact Rochester Limos for a free Party Bus quote.  Rochester Limousine is Detroit's Choice for a Party Bus Rental! Call today 248.289.6665.