3 Concerts in March You Won't Want to Miss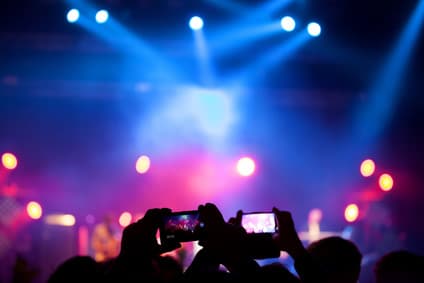 There's always something going on in Detroit. The city is a vibrant hotbed of entertainment and culture just waiting to be taken in. With so many things going on, it can be tough to decide what to attend. There are always some concert events that are bigger than others, however, and those are the events that almost demand limo service.
Here are some of the events that are happening in Detroit in March that you won't want to miss.
Carrie Underwood
If you haven't had the opportunity to see Carrie Underwood in concert, you have been missing out. This former American Idol star turned country sensation has been topping the charts for years and is bringing her talents to the Palace of Auburn Hills on March 22nd. Her incredible voice and equally impressive stage show is something to behold, and is the perfect excuse to rent a Metro Detroit limo. You and your date or group of friends can travel in style to the concert without having to worry about parking or staying warm.
Rihanna
She's kept our focus for years with her chart topping pop hits like "Umbrella", "4 5 Seconds", and "Disturbia". Now, Rihanna is returning to the Palace of Auburn Hills on March 24th to put on another signature show. Her aura on stage is something you surely won't want to miss. Half of the fun of a Rihanna show is the various set pieces and choreography, as they truly enhance the musical experience for everyone in attendance. Reserving Detroit limo service ensures that you won't miss one beat of the music. When you drive yourself to a show at the Palace, there is always a chance that traffic gets in the way and makes you late – not to mention the amount of time spent parking can eat into your time as well.  Book a limo to pick you up whenever you wish and drop you off at the front door.
AC/DC
These rock titans are taking a trip to the Palace at Auburn Hills on March 20th. With nearly 40 years of rocking under their belt, AC/DC is a guaranteed good time for everyone in attendance. Their rock anthems have been a source of party music for years, which means that there will most definitely be some drinks had at this show. If you are planning on drinking at the show, make sure to hire a Metro Detroit limo to take you home safely at the end of the night.
Hiring a Metro Detroit limo is a fun experience. You get to travel around with your friends to cool places in a luxurious ride, all while turning heads. Some people wonder what the best occasion may be in order to rent a limo. The truth of the matter is that all events can be made better if you take a limousine!
Reserve Your Detroit Limo Service for Upcoming Concerts in March
If you need to reserve Detroit limo service for these or any other upcoming events, give Rochester Limousine a call today. We'd be happy to help you book your limo.