Take Your Own Limousine to See Beautiful: The Caroline King Musical in Detroit This Holiday Season!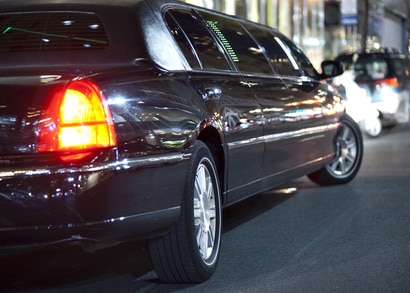 'Tis the season for friends, family, and Downtown Detroit! If you have been following the changes being made to our great city over the last couple of years, you are no doubt excited for what has happened and for what is still to come! With the holidays coming up, there is no better time than now to get your friends and family together and head downtown for a night of fun and entertainment. Especially if you have loved ones coming in from other cities or states, now is a great time to show your guests what Downtown Detroit is really all about. If you are short on ideas of what to do when you get downtown, Beautiful: The Caroline King Musical is playing at the Fisher Theatre beginning on December 13th all the way through the first week of January. While many people love the idea of heading downtown for the night with their friends and family, sometimes it's harder to make the necessary arrangements to do so. A great way to experience the city and still be able to relax is to reserve Detroit limo service for the evening! With your own limousine, you'll be able to take in the sights and give your guests the memory of a lifetime. Here are some things you can expect with your own holiday limousine!
1. World Class Service
When you think of limousines, you probably think of celebrities, movie stars, and politicians. Many people have these "high class" images of limousines because there aren't any other automobiles on the road quite like them! When you reserve a Detroit limo, you can expect an experience first class service just like the stars do on a more frequent basis. If you aren't used to spoiling yourself, the holidays are a great time to do so as you reflect on the year past and think about the year ahead! With your best friends and family all around you, you'll be sure to be in great company too.
2. Business Up Front, Party Out Back
While your professional chauffeur will be in the front taking care of business (getting you to your destination safely), you'll be free to enjoy yourselves in the back. Whether that means having a few of your favorite drinks and snacks on your way downtown or just listening to some relaxing music, the choice is yours!
3. First Class Comfort
When you have your own limousine rented out for the night, you won't be wishing you had more space or a more comfortable setting. Limousines are made with the finest of finishes and no detail is spared. You can even opt to have an even more luxurious experience with a limo with multiple TVs and even a wet bar. In an environment like that it'll be hard to remember that you're in your own hometown!
Reserve Detroit Limo Service with Rochester Limousine
To learn more about reserving Detroit limo service this holiday season and to see all the available vehicle options, contact Rochester Limousine today!
Call Rochester Limousine: 248.289.6665