Concerts in Detroit this February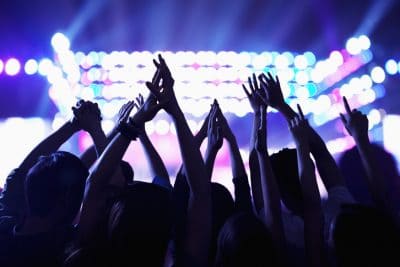 Detroit is known for many things around the country. Among those are Motown, great sports teams, and the big 3 auto companies. While Detroit has many different draws, its wide variety of music is certainly one of them. No matter what type of music you are into, you are sure to be able to find it playing somewhere near you in Detroit.
Even though there are tons of different concerts going on in Detroit all the time, many people who don't live in the city typically have one concern: transportation. Yes, getting into and around downtown Detroit from the suburbs can be a bit of a headache but that is no reason not to venture downtown to catch your favorite artist, or simply an interesting sounding concert. If you really want to take things to the next level and leave the driving to the professionals, get a party bus for you and your group's next night out in Detroit to see some live music! For some concerts going on this February that would be great for you and a group (and a party bus!), check out the following acts coming to Detroit.
Excision at The Fillmore on February 16th and 17th
With two back to back shows at The Fillmore, you don't have any reason not to see Excision next month right downtown! Having your own party bus reserved for the night ahead of time means you won't have to worry about figuring out transportation plans after you make your reservation. Just be sure your whole group meets up beforehand and you can get the party started as you make your way downtown for the night!
Above & Beyond: Common Ground Tour at The Fillmore on February 18th
Want to catch a show at The Fillmore but can't make it to Excision? Above & Beyond will be there the next day so you can be sure to see them live! If you want to really make a night of it and get a big group together, make sure you choose a party bus rental company with plenty of different bus size options. By having lots of different choices, you can make sure that you choose just the right sized party bus for you and your group. When everyone has plenty of room, the party bus could be more fun than the show itself!
Jeezy – The Cold Summer Tour at The Fillmore on February 24th
For a great rap show coming to The Fillmore this February, get tickets to Jeezy's Cold Summer Tour before they sell out! By having your own party bus for the night, you can keep the party going even after the show is over! Once you decide where you want to head to next, just tell your driver where you want to go and you're off!
I Need the Best Party Bus Rental Service in Metro Detroit!
For more on events going on this winter in Detroit and to make your party bus reservation, give us a call today at 248.289.6665.
Rochester Limousine is Detroit's Best Party Bus Rental Service!