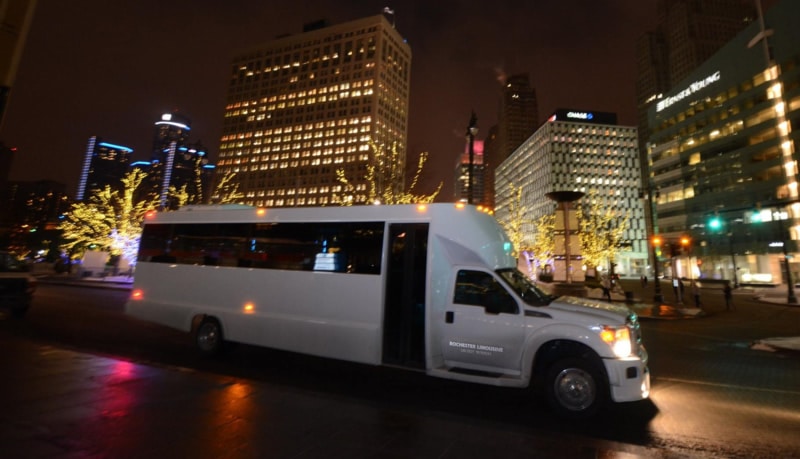 As unbelievable as it may seem, the holiday season is right around the corner. It seems like only yesterday we were answering the door for all the excited trick-or-treaters around Metro Detroit, but before we know it we will be living in 2017. Before the ball drops when we all have some time away from work to spend with our friends and family, make some plans to do something a little out of the ordinary. This time of year is the perfect time to change things up a bit and go see a show in Downtown Detroit. If you have out of town guests coming in, the holidays are a great time to show them all the exciting changes being made in Downtown Detroit as well. If you haven't been downtown in a while, you deserve to see it in the best way possible. Hiring a Pontiac limo service to bring you downtown  is the perfect way to see the city like you have never seen it before and give your guests an experience they will never forget. If the idea of taking your own limo or party bus downtown hadn't yet crossed your mind, here are just a few benefits.
1. The Most Convenient Way to Get Downtown
When you have your own limousine or party bus bringing you downtown to see a concert, play, ballet, or even just to a nice dinner, you won't have to worry about any of the details. For many people, the idea of heading downtown for the evening sounds like a lot of fun but there are always some not-so-fun logistical details involved. Knowing the best route to get downtown, where to park, and who the designated driver will be are just a few. When you rely on a Pontiac limo service, the chauffeur will figure out all the answers for you.
2. Take in the Sights of Downtown Detroit
Without having to focus your eyes on the road, you will be able to take in your surroundings like you may not have been able to before. During the holidays, Downtown Detroit is certainly dressed up for the occasion and you won't want to miss it. From the Christmas tree in the center of the city to the various decorations on the buildings, having someone else take care of the driving ensures you will be able to take it all in.
3. Stay Safe in the City
Not only will your chauffeur keep you safe while you're on the road but they will make sure to only drop you off and pick you back up in areas where you feel safe. While the advancements in the city have certainly made it a perfectly safe place to be, having your own chauffeur makes things even more comfortable.
Reserve Pontiac Limo Service this Holiday Season
To learn more about reserving Pontiac limo service for your downtown Detroit adventure this holiday season, contact Rochester Limousine today!
Call Rochester Limousine: 248.289.6665