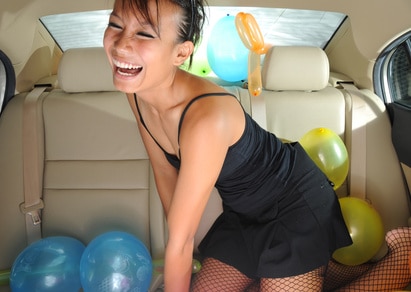 Planning a party for the bride-to-be can be a bit challenging as much as it's fun. You have a lot of people to contact about the party, a route to plan, games to organize, and various other things that need worrying about. One thing that is immensely important to the entire ordeal is the mode of transportation. No one wants to drive during a stagette, so why not make a call and book an Auburn Hills limo bus for the evening?
There are plenty of good reasons to book an Auburn Hills limo for your bachelorette party, and here are a few that stand out among the rest.
Accommodate Any Size of Group
When planning a bachelorette party, you want to have fairly concrete numbers of who will be attending. The bride will have a list of people, and you want to try and make sure that everyone is able to make it out. Luckily for you, our company has many different limo sizes available for you to choose from for the evening's festivities. Whether the bride wants to have a smaller 12-person evening or a massive 30-person extravaganza, Metro Detroit Limos is able to get you the perfect limo or party bus to fit the occasion.
Tour Metro Detroit Safely
It is very common for alcohol to be present and for cocktails to be consumed during a bachelorette party. This is not a secret, and each of the limos we provide come equipped with at least one bar with glassware. That being said, liquor and driving don't mix well at all. The last thing the bride needs during a stagette is a tragedy involving a friend who got behind the wheel after too much champagne. With an Auburn Hills limo, no one has to worry about driving anywhere. Just sit back, enjoy the evening, and leave the driving to us!
Live the Life of Luxury for an Evening
One of the best things about a limousine is the glamour that precedes it. A sleek white limousine or a long black Suburban limo is a very classy way to get around town. Since you'll be out with your very fancy friends and a blushing bride-to-be, you need to boost the luxury factor for the evening. Hiring a limousine with a beautiful leather interior, mood lighting, sound system, and a crisp and clean exterior is the perfect way to class up any bachelorette party.
Keep the Party Going
If you have a pub crawl planned, a rec room rented, or anything else you are setting up for the bachelorette party, you no longer have to worry about having to shut it down after a predetermined curfew. With a Metro Detroit limo, you are able to cruise around with your best friends and enjoy an evening together as you cruise from bar to bar without having to stop the fun. With a party bus, you can continue the drinking and dancing as we escort you around!
Are you ready to plan an unforgettable bachelorette party for the bride-to-be? Call Metro Detroit Limo today and secure your ideal Auburn Hills limo before we book up!