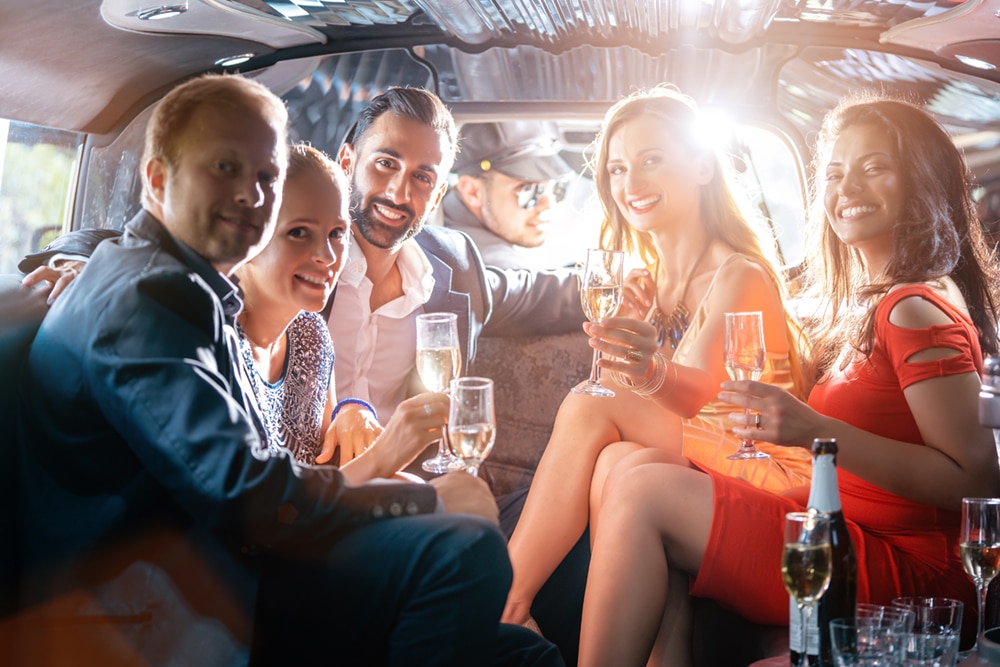 When you're a kid, it seems like every year your birthday party gets better than the last. However, when you're an adult, it can be hard to think of a good way to observe and/or celebrate your most special day of the year. Thankfully, at Rochester Limousine, we have an idea on how we can help you make this year your most special yet!
By booking a party bus for your birthday party, you can add an entirely new level of "wow" to your event. Party buses are designed for people who want to get wild and enjoy lavish entertainment, and ours are simply the best. We offer the newest and hottest fleet in Metro Detroit, stocked with flat screens and entertainment systems, onboard bars, intricate lighting designs, dance floors, and countless other incredible features and amenities for you and your guests to enjoy. But perhaps the best part of all about our transportation services is that our largest vehicles can easily accommodate up to 45 people comfortably, so no one ever has to get left behind. It doesn't make a difference if you're turning 85 and in need of a cozy party bus for your humble group of friends, or you have a child celebrating their sweet 16 and you need the biggest party bus you can get to contain all the fun and excitement, we're confident you just won't find a better way to commemorate another wonderful year in your life than by taking advantage of our party buses at Rochester Limousine.
There are many reasons as to why our party buses at Rochester Limousine, should be your first choice this year for your birthday party – starting with the fact that our fleet has been voted the best in Metro Detroit more than once, and ending with the fact that you simply deserve it. Our party bus rental professionals are always concerned first and foremost with ensuring the comprehensive satisfaction of our clients, including putting a strong emphasis on safety, reliability, comfort, and style. We assure you, we've been leaders in this industry for more than 20 years, and we know how to transform your special day into something so incredible, you and those who witness your party will never be able to forget it. So what are you waiting for? Get in touch with our friendly transportation specialists at Rochester Limousine to start the process of reserving one of our stunning party bus rentals for your birthday party today! If you are in the Metro Detroit area and are looking for a party bus for your birthday party, then please contact us today by calling 248.289.6665 or by filling out the request a quote form.