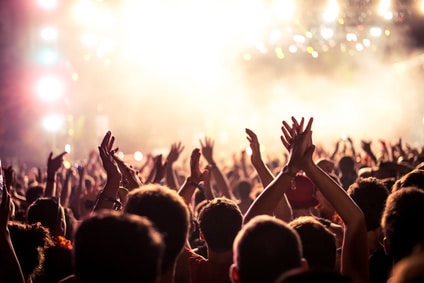 Whether it's a girl's night, guy's night, or a couple's night, concerts and music are great ways to bond. There's something about music that brings people together, and having close friends nearby to enjoy it is something special. Whatever the preferred genre, going to a live concert event is always a fantastic experience.
If you are planning on heading to a concert, be sure to book a Metro Detroit limo to shuttle you back and forth from the show. There are various sizes of limos to choose from to suit your needs no matter the size of your group. Here are a few great reasons why a limo is a fantastic idea.
Enjoy Beverages While En-route
If you are heading to a large-scale show at the Palace or Joe Louis, you may be turned off by the price being charged for food and beverages. It can be fairly expensive to go out to the concert itself even before the band hits the stage! In Metro Detroit, your limo is able to carry you and your friends safely to your destination all while you enjoy a pre-show cocktail or glass of wine in the safety of the cab. Once the show is over, you'll be transported home straight away. This will save you the hassle of cabbing from the show, or worse, trying to drive home under the influence.
Stay Warm
It's February, so the temperature is well below freezing. It can be a nightmare driving to a show and parking far away only to wait in line outdoors. Not only that, you have to find a way to store the jackets all night long. This is especially hard if you purchased floor tickets and it's a standing room only show. Top that with having to retrieve the car after the show and you will no doubt be sick and tired of the cold weather. With limo service in Metro Detroit, you are in store for an easy ride to and from the venue that is heated and comfy. It drops you off and picks you up right at the front door, which will keep you and your party from getting the chills.
Travel in Style
Have you ever wondered what it would feel like to travel to a venue like the band you're going to see? In a Metro Detroit limo, that feeling is easy to achieve. Having a limo pick you up and drop you off will turn heads at the front gate for sure. You and your friends can get dressed up and really put on a show for the other people who are walking in. With a limo rental in Metro Detroit, you too can become the star.
Reserve a Metro Detroit Limo for Your Next Concert
Riding in a limo is an incredible experience, and will absolutely make the concert that much better. If you're looking to take advantage of these great reasons to book a limo, and save yourself from parking, traffic, and the cold, contact Rochester Limousine today.
Call: 248.289.6665