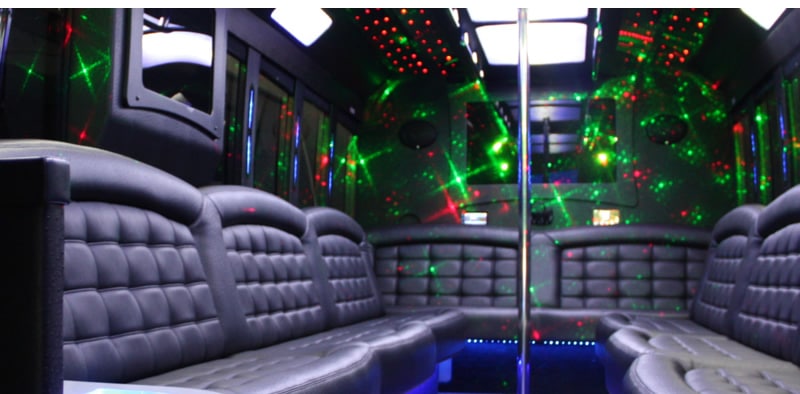 There are few fairy tales that capture one's imagination like Sleeping Beauty. The classic story of a princess cursed to sleep by the evil Maleficent is an incredible tale of love, loss, and triumph over evil. While the story itself is exciting enough, the majesty is only increased when the story is told through dance.
The American Ballet Theatre is returning to The Detroit Opera House to produce Tchaikovsky's Sleeping Beauty between March 31st and April 2nd. This show will prove to be magical indeed, and you won't want to miss it. If you are already planning your evening to the ballet, then you will want to consider reserving a Detroit limo for the occasion. Here are a few reasons why a Detroit limo will fit perfectly into your plans that evening.
Travel in Style
When one attends the ballet, they are heightening their level of class. The ballet is a pure art form, and a limo is a pristine mode of transportation. If you decide to rent a Detroit limo, you will be choosing a very posh means of travel. The full leather interior and tinted windows will provide you with that sense of style that should accompany any outing to the ballet. Having your own personal chariot to port you to the theatre may even make you feel like you're one of the dancers being dropped off pre-show. The limousine experience is always very stylish, and is a great option for the ballet.
Travel Safely
The ballet is not usually an occasion to drink heavily, however a glass of champagne or wine during the performance is typical. Keeping in mind that law enforcement is keeping a keener eye on impaired drivers – even those who have only had one or two beverages – traveling with a sober driver is always a better idea.
Travel in Warmth
At the end of March, springtime will be in view. However, Michigan is not immune to the late season snowstorm. Lake effect snow and rain can cause seriously poor road conditions for even the most experienced drivers. No one enjoys driving on black ice, snow swept roads, or through driving snow. The temperature rarely cooperates at this time of year as well.
By reserving a Detroit Limo to take you to the ballet, you are able to sit back and relax as a professional driver handles the difficult roads for you. The driver is also able to keep the vehicle warm for whenever you need to return home. This saves you time that would have been spent walking to and from the car and warming it up. With a Detroit Limo, you are able to truly relax and enjoy the experience in its entirety.
Book a Detroit Limo Service for Sleeping Beauty
Sleeping Beauty is approaching, and you will not want to miss it. If you have any questions about renting a Detroit limo, or would like to book one today, don't hesitate to give Rochester Limousine a call.