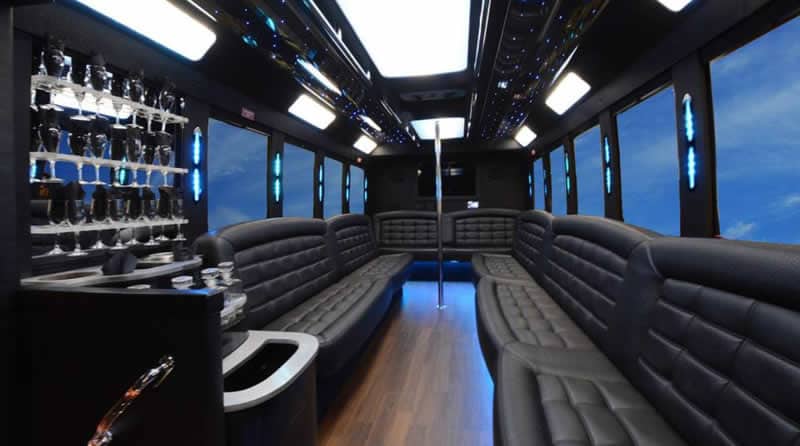 One of the most difficult parts of planning a bachelor party is figuring out the activities for the night. It's hard to know ahead of time what everyone will want to do the night of, so it's best to keep things as open ended as possible. With a bachelor party bus, it's easy to remain flexible, which will give everyone a chance to have some input as to where the festivities will take place for the night. If you haven't considered renting a Center Line party bus for the big night out, here are just a few of the ways it can make your upcoming party go as smoothly as possible.
1. Keep the Bromance Alive
With a party bus, it's easy to spend plenty of quality time with the guys who have made an impact on your life. This can be much more difficult at a bar or club where everyone may be pulled in different directions depending on the size of the venue or how crowded it may be. With the exclusivity of a party bus, you can spend time with one and other to celebrate the groom to be.
2. Party Where You Want
When you guys have had enough of each other and are ready to hit the town, you can head to wherever the hot spot of the night may be. It's very difficult to plan this ahead of time as you never know which club may be hosting a special event or if your regular hangout spot will be having an off night. By having your own party bus for the night, you give yourselves the freedom to choose where you want to go on a whim. If your first stop isn't all you hoped it could be, you can just hop back on the bus and head to the next spot or cruise around town until the club fills up a bit more.
3. Easy on the Wallet
While many people would assume renting out a chauffeured party bus for the night would be one of the more expensive options, when you consider how much a club may charge for a private room or booth, things look a lot different. Once you factor in how much money you will save by purchasing your own drinks ahead of time to bring on the bus, you realize just how much money you can save. If you are dividing the cost up amongst the attendees you will know ahead of time roughly how much the total cost will be so it will be easy for the party planner to collect the money upfront.
Center Line Party Bus
So if you want to stay flexible while still having a great time at your upcoming bachelor party, consider renting a Center Line party bus from Rochester Limousine. To see what buses are available and to learn more about Metro Detroit's finest bachelor party bus rental company, contact Rochester Limousine today.
Call Rochester Limousine: 248.289.6665