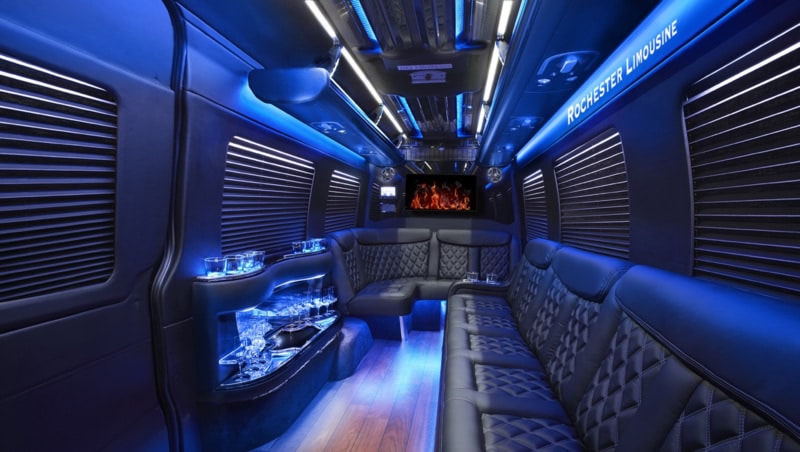 Arrive in Style at These New Detroit Restaurants
With the revitalization of the City of Detroit, there have been many great restaurants that are coming along with it. While Detroit has always been a multicultural city with lots of food options, there are new places popping up all over the place to please any palate. If you want to get in on the fun and try your new favorite restaurant, make it a priority to get downtown this winter and try out a new spot or two.
To really make a night of it, why not arrive in style? Take your own limo into the city and arrive at the restaurant like the star of the night. Even if you don't want to have a grand entrance, having your own limo for the evening will allow you to relax and really make a night of it. If you need some help getting started, here are a few restaurants you may want to check out.
1. Take Your Limo to Gold Cash Gold
Situated in an old pawnshop, Gold Cash Gold is one of Detroit's newer farm-to-table restaurants. While it has been open a little while, it's still definitely worth checking out. When you have Birmingham limo service bringing you to and from the restaurant, you won't have to worry about finding parking once you get downtown. When you arrive at the restaurant, you'll be able to get right into the dining room and be picked up once you're through with your meal. Having this type of chauffeured service means you won't have to spend any time worrying about how long the walk to and from the car will be in the frigid temperatures!
2. Get Chauffeured to Republic – Detroit's Newest Tavern
If you want to have more typical bar food, Republic would make a great choice. While Republic does have great cocktails and an impressive wine list, you may want to get started before you arrive at the restaurant. With a Birmingham limousine rented out for the night, you'll be able to enjoy your favorite cocktail, beer, or wine in the back seat as you head into the city. With some proper planning, you could even bring your own supplies to mix up some cocktails on the road! This way, you'll be able to find out once and for all how your cocktails compare to the pro's.
3. Have Your Limo Head to Greektown
In the mood for some amazing Greek food? Head to Santorini Estiatorio to get your fix! If you want to explore Greektown for the evening after you've had an amazing meal, you won't have to worry about finding a ride home. Booking your own limousine for the night guarantees you won't be worried about looking for a cab last minute or calling a friend to pick you up.
Book Birmingham Limo Service with Rochester Limousine
These are just a few restaurant ideas and a few ways your own limo can help you make a great night of Metro Detroit! To book Birmingham limo service, contact Rochester Limousine today!
Call Rochester Limousine at: 248.289.6665