The Best Way to Kick Off a Family Vacation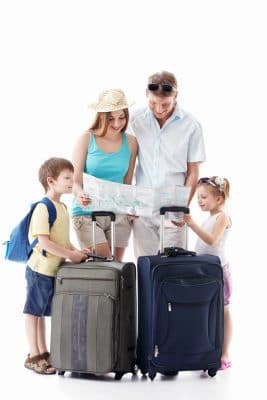 When winter hits here in southeast Michigan, it can be very tempting to book some flights and head to a warmer climate for some fun in the sun with your family, or even further west for some world class skiing. Even though putting family vacations together can be a difficult task, it is always worth it in the long run to get some quality time in with your family away from home.
While planning the trip can be difficult, there are plenty of ways to make it a bit easier on yourself. Hiring professionals to do some of the heavy lifting can save you time and money in the long run. When it comes to getting to the airport, that is also something that could be best left up to the professionals. If you and your family are heading to the airport and want to get there as quickly and effectively as possible while having the most fun you can, get a party bus to kick off the family vacation! Haven't considered getting a party bus for airport transportation before? Here are a few of the benefits.
All the Space You Could Need
If you have a larger family and they aren't exactly the lightest packers, you will likely need quite a bit of space to allow for everyone and their luggage, especially if you are bringing skis or golf clubs. By getting your own party bus to bring you to the Metro Detroit airport, you can be sure that you won't be cramped for space as you kick off your family vacation!
Worry Free Transportation
Driving yourself to the airport can be a hassle. Not only do you have to load up the car and figure out the best way to get to the Metro Detroit airport, you also have to figure out the best place to leave your car and how to get you and all your luggage to the terminal in time to make your flight. By having your own party bus, you can get dropped off right in front of the check in desk with all your luggage and not have to worry about or pay to park your car at the airport while you're enjoying yourself on vacation!
A Fun Start to the Trip
Aside from the more practical reasons to get a party bus to kick off your family vacation, it can also be a ton of fun. By being able to put on some of your favorite family vacation music and maybe even enjoy a few adult beverages on the way (adults only!), you can kick off your family vacation in a unique way that is sure to get things off to a great start and will make for some wonderful memories.
I Need Airport Transportation to Metro Detroit Airport (DTW)!
To learn more about getting a party bus for transportation to the Metro Detroit airport and to get yours booked, visit www.rochesterlimos.com today!