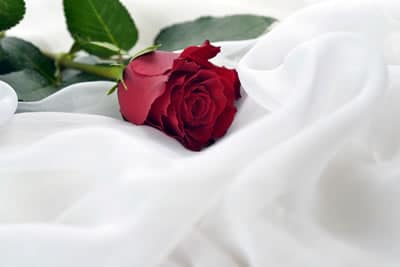 With gray day after gray day, it can seem like the sun is on a permanent vacation. While the sun will come again and we will be back to the pool before we know it, there are some ways to make this winter a little bit warmer. Heading downtown for a date night with a special someone is a great way to heat things up this winter. Once you're ready for a special night out and have your limo reservation booked, where do you go? Here are our top 7 picks for date night destinations in Detroit.
Gold Cash Gold
 One of the city's trendiest restaurants has a table waiting for you in Corktown. With an open feel that's warmed by wood walls, you're sure to have some quality time with your special someone at Gold Cash Gold.
Texas de Brazil – Detroit
 While Texas de Brazil may not be unique to the city of Detroit, that doesn't mean you should cross it off the list. If you and your date are meat eaters, this is just the place for you. This Brazilian style steak house is sure to impress anyone you share your intimate table with, especially with a Detroit limousine.
Cliff Bell's
 For a classier downtown Detroit experience, Cliff Bell's should be at the top of your list. As one of the city's oldest jazz clubs, Cliff Bell's has live music every night to make sure your night doesn't go without some entertainment. If you are looking for some dinner, they feature an ever-changing menu and have fantastic cocktails.
Selden Standard 
For some great food in a warm, simple atmosphere, check out Selden Standard in Midtown. They have a delicious menu that only features fresh ingredients and new perspectives of classic dishes. To really get a view behind the process, consider grabbing some seats at the bar!
The Whitney
For an experience you'll never forget, take your date out for a romantic dinner at The Whitney. Situated in an old mansion, you'll feel like you're in a different world when you step through the doors. While it doesn't have the cheapest menu in town, the experience will be worth every penny, and a limo ride before and after dinner will be the cherry on top of a perfect night.
El Barzon – Mexican Italian Fusion 
If you can't decide between a classic Italian meal or some authentic tacos, El Barzon is the best of both worlds. Specializing in both types of fare, you'll have the choice of a classic Italian dish like pasta and seafood, or some of the best tacos you'll find in Michigan.
Wright & Co. 
If you're looking for a classic setting to start your evening off, Wright & Co. fits the bill. With a contemporary setting and a classic cocktail menu, you'll be off to a great start. Looking for some food? Just ask for the dinner menu.
To Reserve Your Detroit Limo for Date Night in the City of Detroit
With all these date night ideas, you won't go wrong. Make sure to arrive in style with your own limousine from Rochester Limos.  Now reserve your limo for your next date night in Detroit! Call 248.289.6665.  Metro Detroit's choice for limo service to Detroit.