4 Reasons Why You Need a Party Bus for Your Next Detroit Outing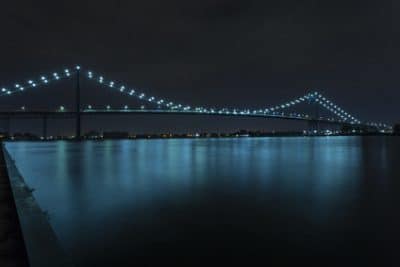 Winter is here whether we like it or not and it won't be going away for a few months. While it can be easy just to chalk the winter up as hibernation time, there is simply too much going on downtown to stay inside all winter long! With downtown Detroit making a comeback like never before, you have tons of options for concerts, plays, museums, restaurants, and clubs. If you haven't seen all the progress Detroit has made in recent months, now is the time to make some plans to get out and experience it for yourself!
If the thought of driving into the city has you reaching for your Netflix remote, have no fear. With your own party bus rented out for the night, you and your group can leave the driving to the professionals as you relax in the back and enjoy the ride! Having your own party bus for the night will allow you and your friends to experience Detroit like never before. If you haven't really considered getting your own party bus before, here are 4 reasons why you should get one reserved for your next night out on the town in Detroit!
Plenty of Room
Having your own party bus for the night means you certainly won't be cramped for space. With tons of different size options, you can pick just the right party bus for you and your group to enjoy a night out on the town. Your party bus will come equipped with plenty of comfortable seating and storage for anyone and everyone you may want to bring along, and their personal belongings too.
A Party on Wheels
They don't call it a party bus for nothing. With your own bus rented out for the night, you can count on being able to party your way into the city as you make your way down the highway or through the city streets. By being able to get the party started as soon as you get aboard the bus, you can really make the most of your night out on the town with your friends and family. Alcohol is allowed in the back, and you will get everyone in the party mode with the surround sound music system, bar, TVs, and even dance poles!
Safety First
When people think about heading out into the city for a night of partying, there are a few safety concerns that come to mind. By getting your own party bus to bring your group in and out of the city for the night, you can rest assured knowing you will have a professional driver waiting for you right outside wherever it is you are! You won't ever need to walk around the city, worry about driving into unsafe areas, or if any one in your group will be drinking and driving.
The Fun Factor
Aside from the more practical benefits of having your own party bus for a night out in Detroit, it is simply a ton of fun having your own luxury party bus bringing you and your friends around town for the night!
I Need To Rent a Party Bus For a Night Out On The Town!
These are just a few of the many reasons to get a party bus for your next night out on the town. For more information on our party bus rentals, get in touch with us today!