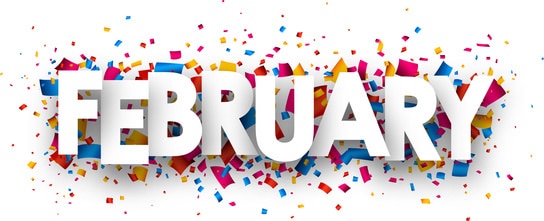 February Events in Detroit You Won't Want to Miss
It's 2016 and with nearly a month under our belts, the New Year has already shaped up to be something special. There is a feeling that something great is about to happen, and with the amount of talent that is coming to entertain Detroit in the next few weeks, you won't want to miss out.
The entertainment coming to the Motor City is impressive as it is eclectic. Artists of many genres and styles will be gracing the stage throughout the month of February. If you want to attend these events in style, then you should consider hiring a limousine service to take care of the transportation. Here are some of the events that are happening around Detroit during February.
Kid Cudi
Always a wonderful showman, alternative hip hop sensation Kid Cudi is coming to the Fillmore on February 4th. His true talent of creating interesting beats and intriguing lyrics are only a small part of what makes Cudi such a great performer. He's also a very funny guy, which is why he spent a full season on the TV show "Comedy Bang! Bang!" as their band leader. Be sure to book your limo for this event so you can enjoy a few beverages while you enjoy the show. It's better to have a safe ride home at all times, and especially at a show like Kid Cudi's.
Blake Shelton
If you're more of the country persuasion, then be sure to circle February 20th on your calendars. Grad your 2-steppin boots and your cowboy hat because Blake Shelton is coming to town. Last fall's hit "Neon Lights" had us all dancing, and we all love what he brings to NBC's "The Voice". His concerts are perfect to bring dates to, and the music will have you two in each other's arms in no time at all. To make the evening extra special, book a limo to take you from your front door right to the gates of the Palace of Auburn Hills. This will keep that country feeling going all the way to and from the show.
Valentine's Day Explosion with Jeffrey Osborne
Valentine's Day is around the corner, and what better way to enjoy the evening than with an explosion of loving feelings at the Masonic Temple? Jeffrey Osborne is sure to have us all out of our seats and dancing the night away on February 13th. His smooth style will do nicely set against a backdrop of Valentine's Day love and affection. No matter the weather outside, the Masonic Temple will surely be warm in love's glow that evening. By booking your limo, you too won't have to worry about the temperature outside. The warm, luxurious limousine can keep you and your special someone nice and toasty throughout the entire ride. It is the perfect way to surprise a loved one on Valentine's Day, and to make the evening extra romantic.
Rent a Limo for Your Night Out in Detroit
These are just some of the events that are coming to Detroit in the near future, and by booking a limo you'll only be ensuring a magical evening all around. Contact Rochester Limousine to book your ride today.
Call Rochester Limousine: 1-248-289-6665