3 Limo Worthy Plays Going on in Detroit this Winter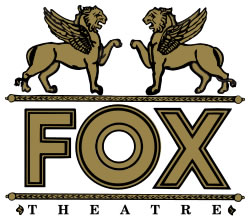 Finding the time to get out of the house and onto the town can be difficult. With the busy lives everyone leads, finding time to spend with those you care about can be equally, if not more, as difficult. Now that winter is here and in full swing in Metro Detroit, it can be easy to just stay at home and out of the elements. While there is certainly nothing wrong with that, there are plenty of fantastic events going on this winter that you're missing out on!
If you are a theatre fan, the list of performances you can catch this winter certainly isn't short. In addition to the performances coming to town, Detroit is continuing to welcome tons of great new bars and restaurants. If this isn't enough to get you out of the house this winter, consider getting a limousine or SUV to bring you into and around the city for the night. By having a professional driver taking care of the details, you can focus more on enjoying the night and events ahead! If you are looking for some specific shows you can check out this winter, here are some great choices!
Finding Neverland at The Fisher Theatre
For all the Peter Pan fans out there, you certainly will not want to miss Finding Neverland at the Fisher Theatre with dates from February 6th to February 18th. To really make a night out of it, make some dinner reservations at one of Detroit's many great restaurants. By having your own limousine or luxury limo reserved ahead of time, you can make sure that you will truly have nothing to worry about! With your Metro Detroit limousine company booked ahead of time, you can just wait for them to show up right outside your house to bring you to your first destination of the night.
Les Miserables at The Fisher Theatre
Les Miserables, another theatrical classic, will be at the Fisher Theatre from February 27th to March 11th. With many dates and times to choose from, you are sure to be able to find something that you and your group can agree on. With your own limousine rented out for the evening, no one will even need to worry about driving! By choosing a limousine rental company with plenty of options, you can be confident that you can choose just the right limo for you and your group!
A Chorus Line at The Fox Theatre
If you are looking for a great musical to bring that special someone to right around Valentine's Day, get some tickets to A Chorus Line at the Fox Theatre on February 17th. With your own professionally chauffeured luxury limo rented out for the evening, you can head to dinner before or after the show without having to worry about finding a ride last minute, parking, and walking through the cold.
I Need A Limo or SUV Rental for The Fox Theatre — Send Me a Free Quote!
To learn more about all that is going on in Detroit this winter and to book your own luxury limo or limousine, request a free limo quote today!  Metro Detroit's Choice for Limo and SUV Rental Service.