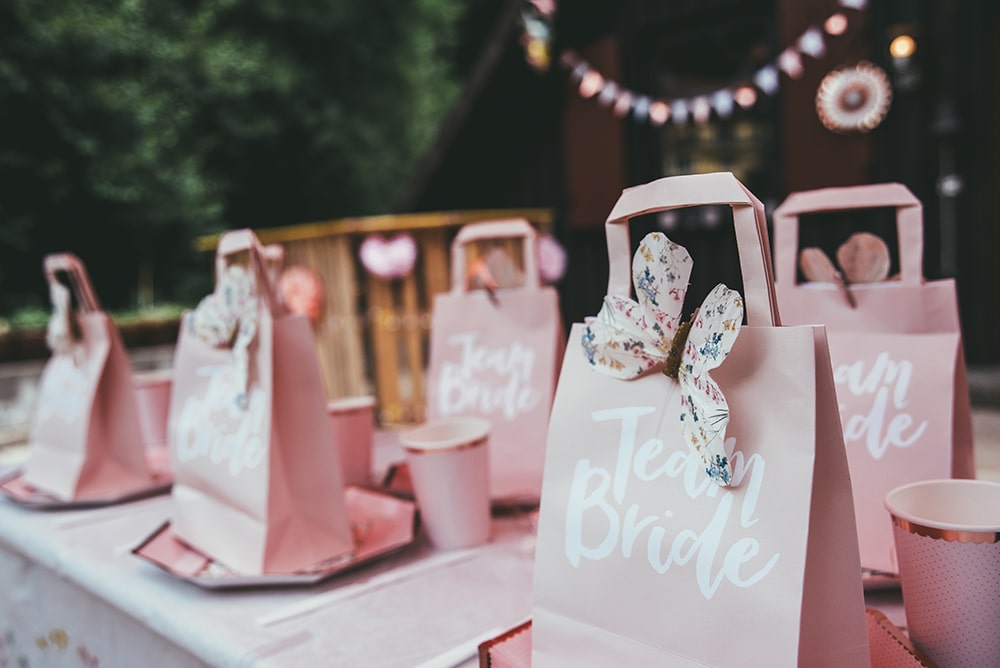 Planning a great bachelorette party is a lot more demanding than planning a simple girls night. It's meant to be the party to beat all parties, the last big blowout before the big day. That's why, our team at Rochester Limousine has put together an incredible list of unique and fun party ideas for every free spirit, classy lady, and wild gal in the bunch that don't just involve bars, clubs, and lots of alcohol!
For All The Artists
If you're looking for a relaxing atmosphere to get goofy, and maybe even get your hands a little dirty, getting arts-and-crafty is a great way to go!
The Creative Arts Studio, for instance, will never disappoint. With affordable room rentals and classes for wheel-throwing, beading, canvas painting, and more, there are infinite ways to express yourself. Plus, outside foods and drinks are encouraged so you can bring whatever you want!
Painting With A Twist is another great option. Enjoy "sip-by-step" instructions for fun, colorful artwork taught in a carefree, and more importantly judgment-free, atmosphere filled with fantastic music. And did we mention you can bring lots of wine?
For All The Embracers of Fun & Laugher
If your biggest goal for your night out is getting everyone out of their own heads and having a good time together, why not choose something out of the box? After all, laughter is the best medicine!
Mark Ridley's Comedy Castle is where famous comedians, like Dave Coulier and Tim Allen, first got their start; and there are plenty more phenomenal comedians to enjoy. Just grab some good food and a few good drinks and settle in!
Five15 is another spectacular choice, offering "Drag Queen Bingo" and other fantastic shows and events, as well as tasty food and drinks, every week! Best of all, many of the proceeds for the events go straight back into the community!
For All The Critical Thinkers
Want to test your bonds of friendship and see if you all have what it takes to really come together and get out of a jam?
The Murder Mystery Co. will give you the chance as professional actors help you evade suspicion and hunt down killers in your own private murder mystery story. Or, go all out an attend a public show at Burton Manor or Pietro's Italian Restaurant to enjoy a three-course meal at the same time!
Want to craft your own adventure? Plan a citywide Scavenger Hunt! With your choice of either a limo or party bus, we'll help you traverse the entirety of Metro Detroit in search of every clue and item on your list!
For All The Adventurers
Want to help your beloved BFF, aka the bride-to-be, let loose some pre-wedding jitters with some fresh air and good old fashion outdoor fun?
The TreeRunner Adventure Park will definitely help you face any fears or flutters in anyone's stomach. They offer over 165 different climbing/obstacle courses, belaying, and of course, zip-lining!
Detroit River Sports is another great choice for those who are looking for something a little slower-paced. You can enjoy relaxing tours while kayaking through the Detroit River's many canals, and even book a private "Paddle to Table" adventure that includes sunset views and a delicious meal.
For All The Princesses
Want to get in a little extra pampering with the girls before the big day?
Tour Spa, located inside the MotorCity Casino Hotel, is the "crème de la crème" of spas. It features 8,000 square feet of private luxury "treatment rooms, thermal whirlpools, steam rooms and saunas, and rain shower facilities;" and offers everything from body wraps, to massages, all using the most lavish spa ingredients.
Immerse Spa, located this time inside MGM Grand Detroit, is another fabulous choice. Rivaling the D.Tour Spa, Immerse offers a 20,000 square foot resort-style spa area with Technogym fitness zones, an infinity-edge pool, regal spa packages, and so much more to reach the highest peak of luxury.
For All The Musicians
Want get wild and lose yourself to the music without subjecting yourself and your girls to the traditional club atmosphere? Take a party bus to a concert instead!
Saint Andrew's Hall is just one of many great local destinations. It's known to this day as "one of the most legendary and iconic music venues in the country." It offers live entertainment annually from some of the most popular artists worldwide.
The Royal Oak Music Theater offers both entertainment and atmosphere. Just pick a show you know you all will love, and enjoy the ambiance, as well as the endless supply tasty drinks, all night long!
Just make sure you don't forget to reach out to us at Rochester Limousine to reserve your limousine or party bus as soon as you've figured out what everyone wants to do! If you are in the Metro Detroit area and are trying to find bachelorette party ideas in Metro Detroit, then please contact us today by calling 248.289.6665 or by filling out the request a quote form.