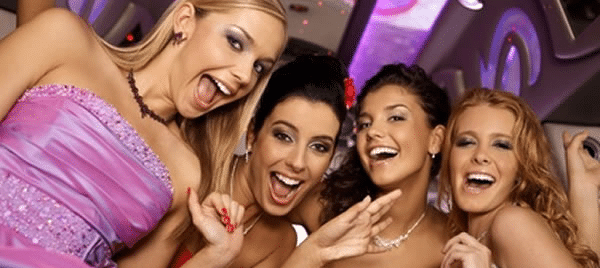 Tips on How to Book a Prom Limo in Oakland County, MI
Why show up in a beat up taxi cab on prom night when you could drive in style in a Limousine or Tiffany Party Bus? Rochester Limousine has a huge selection of prom limos and party buses readily available to make your evening out on the town all the more fabulous. If it's your very first time renting a limousine , make sure you read through our tips on how to book a prom limo in Oakland County, MI.
Vehicles and Total Capacity
Prior to deciding on your prom  limousine, you'll want to know how many passengers will be in your party. We have got vehicles that carry from about 4 passengers up to 32 passengers. Once you know the number of passengers you'll have, you might need to give some thought to your budget. If you are needing to save a little money, you are best reserving a bigger prom  limousine and sharing the cost amongst passengers.
Take a Look at the Prom Limo Before You Rent it
Look at the limousine in person. You might think that once you have seen one limo you have seen all of them but this isn't really true! You need to observe the condition of the exact vehicle you will be riding in as well as the total miles put on the car. You should also check the cleanliness of the vehicle's interior. At Rochester Limousine, we welcome you to come by and have a look at our fleet of limos in our 10,000 sq ft, indoor, heated showroom.
Make your Limousine Reservation Right Away
With springtime around the corner, we are approaching a very busy time of year for limo rentals. Not only is there prom, but there's also wedding parties. With warmer temperatures comes sporting events, outdoor shows and just more events overall. During the Spring, an Oakland County limo company could have their whole entire fleet scheduled! Because of this,  it's important to plan in advance and reserve your prom limousine months ahead of time.
Read the Contract
Make sure you get all the details on paper and look over your contract carefully. The contract should address all of the following details:
Pick-up and delivery times for passengers
Year, make, and model of the vehicle
Total cost of the limousine
Deposit required
Cancellation guidelines and charges
At Rochester Limousine, our transportation specialists are available 24 hours a day to address any concerns you might have with your contract.
Call and Confirm
At least 2 weeks leading up to your prom night contact our reservation specialists to make sure that we have documented all the details about your upcoming event. Rochester Limousine will also call you closer to your prom night to verify your schedule.
Tips on How to Book a Prom Limo in Oakland County, MI
Rochester Limousine LLC offers a variety of Oakland County Prom limousines for rent. We invite you to visit our 10,000 sq feet showroom to see our party buses, Lincoln stretches, SUV limousines, Hummers and luxury chauffeured sedans. Be sure to reserve your limousine in advance as we are approaching prom and wedding season! Call to book your prom limo now at: 248.289.6665.
To Book a Prom Limo in Oakland County, MI,  Call: 248.289.6665